According to local authorities, one of Vietnam's largest shoe manufacturers for big brands such as Nike and Adidas will lay off several thousands of workers at the end of the month due to a slump in orders.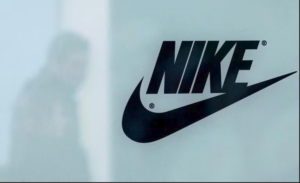 According to a Ho Chi Minh City labour department document obtained by AFP on Monday— a unit of Taiwan-based Pou Chen Group, PouYuen Vietnam, will slack off 3,000 factory workers and will not renew the contracts of 3,000 others because of "very few production orders in 2023."
One of the world's largest exporters of clothing, footwear and furniture, Vietnam has been poorly impacted by the cost-of-living crisis in major markets in Europe and the United States, with the purchasing power of worldwide consumers plummeting.
PouYuen is the commercial capital of Ho Chi Minh City's largest employer, with approximately 50,000 employees.
The document said, "The company has told the workers' union that in February it plans to cut 3,000 workers… and it will expect to make an announcement to those workers on 25 February." According to the document, the factory workers will continue to be paid until they receive unemployment benefits,
At the end of last year, the layoffs came in after PouYuen put 20,000 employees on paid leave in rotation. According to the labour ministry, more than 630,000 employees were laid off from their jobs or had their hours cut in Vietnam in 2022.
According to the Vietnam General Confederation of Labour, in the last quarter of 2022, orders plunged 30 to 40 per cent from the United States and 60 per cent from Europe compared to the previous year.

Around 200 contracted factories that make sportswear for Nike Inc across Vietnam resumed operations after months of COVID-19 suspension in November 2021.
The shoe manufacturing factories in Vietnam
export more than 1 billion pairs of footwear of all kinds to hundreds of countries all over the world every year. In particular,
Vietnam's
footwear exports to the EU make for the largest proportion of the total exports. By the end of 2021, there were around 2,200 enterprises producing footwear in
Vietnam
, mainly situated around
Ho Chi Minh City
.
As per the analyst's report, two big brands in the global footwear industry, Nike and Adidas, have chosen
Vietnam
as their main production base. Part of the global footwear chain gradually shifted from
China
to Vietnam due to its lower costs. Nike has more than 100 suppliers in
Vietnam
, with 96 factories in the country's southern region.