Virgin Orbit Holdings Inc, a company that specializes in satellite launches, has reportedly started preparing detailed contingency plans in the event of insolvency. This comes just days after the company ceased operations and furloughed its employees.
According to Sky News, Virgin Group, which owns the company, is working with restructuring firms Alvarez & Marsal and Ducera to come up with fallback plans in case new funding cannot be secured.
The recent financial difficulties at Virgin Orbit are not new. Last week, Reuters reported that the company's CEO, Dan Hart, informed staff that the furlough was intended to buy time while a new investment plan was finalized.
This plan is intended to help the company overcome its financial woes, although the duration of the furlough remains uncertain.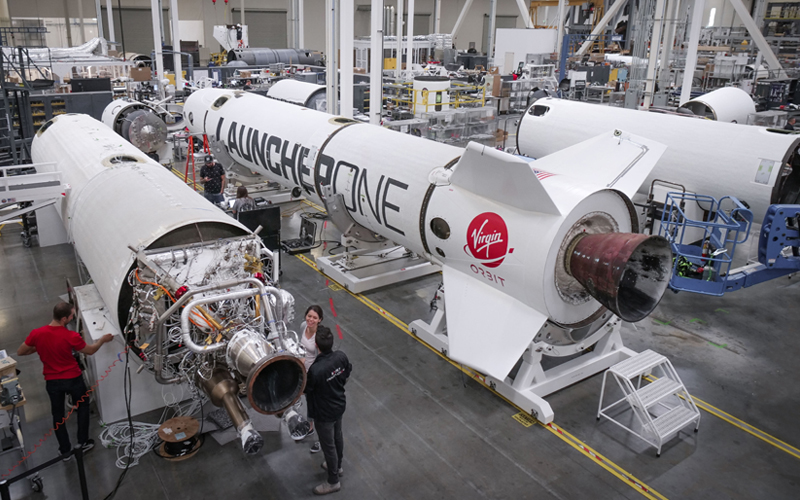 Virgin Orbit's financial struggles are reflective of the broader challenges facing the commercial space industry. Despite significant advances in technology and increasing demand for satellite launches, the industry remains highly competitive, with a small number of dominant players.
This has made it difficult for newer entrants like Virgin Orbit to establish themselves and achieve profitability.
Insolvency Possibilities of Virgin Orbit Company
In recent years, Virgin Orbit has attempted to differentiate itself by focusing on the development of a unique air-launch system. This approach involves launching rockets from a modified Boeing 747 aircraft at high altitude, which is intended to reduce costs and increase flexibility.
However, the development of this system has been costly and has taken longer than expected, contributing to the company's financial difficulties.
The decision to furlough its employees and draw up insolvency plans is undoubtedly a challenging one for Virgin Orbit and its parent company, Virgin Group. However, it may also be a necessary step in securing the long-term viability of the company.
If new funding cannot be secured, a well-planned insolvency process may allow the company to restructure and emerge in a stronger position, potentially even attracting new investors.
The future of Virgin Orbit remains uncertain, but the company's recent actions suggest that it is taking proactive steps to address its financial challenges. In a highly competitive industry, it will be important for the company to continue to differentiate itself and develop innovative solutions that can attract customers and drive revenue.
The news that Virgin Orbit Holdings Inc is drawing up insolvency plans highlights the significant challenges facing the commercial space industry and the difficulty that newer entrants face in establishing themselves.
The company's recent focus on developing a unique air-launch system has been costly and has contributed to its financial difficulties.
Comments
comments