Elon Musk, who has recently voiced fierce opposition to artificial intelligence, appears to be developing something in this area. The Wall Street Journal and The Financial Times report that Musk is the founder of the new artificial intelligence business X.AI Corp.
The newly formed company has been established in Nevada and specifies Musk as its only director in addition to Jared Birchall, the head of his family's workplaces, as its secretary, according to a regulatory file from last month that sources claimed to have viewed. The multi-company leader is rumored to have a particular fondness for the word "X" and recently rebranded Twitter, Inc. as X Corp.
With his present positions as CEO of Tesla and Twitter, Mr. Musk doesn't seem to be planning to slow down. Musk is the director of the X.AI Corporation, which was established on March 9.
Despite this, Elon has been busy recruiting engineers and purchasing thousands of powerful computer processors for a Twitter AI project, according to a source from Insider.
Since Musk's astounding US$44 billion takeover of the San Francisco-based startup late last year, Twitter has experienced significant personnel reductions.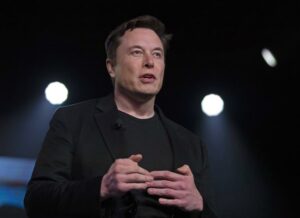 Musk has previous experience collaborating on projects involving artificial intelligence. Prior to departing the organization about a decade ago, he co-founded OpenAI. However, following ChatGPT's explosive growth in popularity, Musk pushed for its regulation and penned an open letter urging tech executives to halt ChatGPT's expansion for a time frame of six months.
The Journal claims that Musk believed ChatGPT to be politically biased as well as that he is working on creating artificial intelligence models that are "truth-seeking." Musk previously warned about the "danger of training AI to be woke."
This historic disclosure comes after Musk recently combined Twitter with a brand-new "X" shell corporation. The company's name stays but the corporate framework has evolved considerably.
But as of this moment, it's unknown what Elon has in mind for X.AI Corp. and whether he intends to develop a genuine ChatGPT rival. While information is still insufficient, prior stories provide hints as to how Musk's artificial intelligence plans are developing.
In March, he allegedly recruited two former DeepMind researchers, notably scientist Igor Babuschkin, who is thought to be in charge of the newly formed venture.
Additionally, 10,000 GPUs were allegedly bought by Musk for AI research at one of Twitter's data centers. Based on the Times, he has already begun discussions with financiers to raise money for the company he is starting together with Tesla and SpaceX.
Musk, who refuses to be left behind, continues to move ahead in the field of artificial intelligence with the objective of expanding the frontiers of innovation. The billionaire maverick, who is estimated to be worth $187.9 billion, has the means to take X.AI to unbelievable levels.
The spotlight is going on Musk and his most recent project, X.AI, as the race for AI dominance intensifies. There's no determining what amazing developments in artificial intelligence will unfold next, thanks to his courageous persistence and imaginative thinking.
Twitter merging with X Corp.:
After merging on March 15 of the current year with a fictitious corporation called X Corp, Twitter is no more a recognized legal entity. Elon Musk, who serves as the CEO and owner of Twitter, also controls the web address for X.com, an online payment business he commenced before merging with PayPal. The development may represent a further move towards Musk's objectives of creating an "everything app" comparable to WeChat in China.
A court filing from April 4 claims that Twitter "no longer exists" as well as has become known as X Corp. The court document read, "Twitter Inc. has been merged into X Corp. and no longer exists. X Corp. is a privately held corporation, incorporated in Nevada, and with its principal place of business in San Francisco, California"