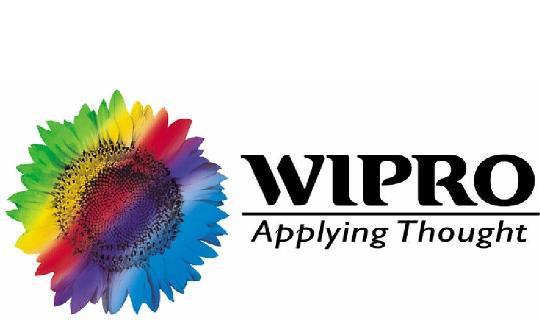 Bangalore, India, London, UK and East Brunswick, New Jersey, USA- March 3, 2015: Wipro Ltd. (NYSE:WIT), a leading global information technology, consulting and business process services company today announced the launch of a Boundary Less Data Center Solution (BLDC), based upon a software-defined data center architecture, powered by VMware, a leader in in cloud infrastructure and business mobility. This solution enables enterprises to be competitive by reducing time to market, driving business agility and scale.
The Boundary Less Data Center offering is based on an innovative IT transformational approach that is workload centric, software-defined, and hyper resilient. This helps enterprises to extend the capabilities of their traditional enterprise data centers into a scalable hybrid IT. BLDC offers transformative analytics to gain insights from enterprise assets and workloads, evaluates IT resiliency and provides a technology blueprint to maximize the business value of IT investments for customers. Wipro's industrialized workload migration approach coupled with its ServiceNXT™, next generation integrated Managed Services framework for Hybrid IT makes the transformation journey easy for its customers.
In collaboration with its ecosystem of partners, Wipro will build industrialized repeatable solutions based on the standard reference architectures and cloud blueprints for enterprises and new workloads on the next generation data center architecture.
The reference architecture will include virtualized compute, networking and storage utilizing VMware vSphere®, VMware NSX™, VMware Virtual SAN™ and VMware vRealize™ Suite.
Wipro currently offers this service from its data centers in the US and Europe, and from its customers' on-premises data centers, with a roadmap to launch this service in emerging geographies later this year. Wipro's customers will have access to run use cases and proof of concepts from the Wipro Centers of Excellence in India and USA.
"Boundary Less Data Center is a new paradigm which helps enterprises accelerate their IT transformation. This offering will enable organizations to scale Data Center capabilities beyond the traditional IT boundaries to achieve the right business outcomes, and that is very exciting," said G K Prasanna Chief Executive, Global Infrastructure Services, Wipro Limited.
 "VMware has a strong relationship with Wipro, which spans multiple VMware technologies. Our partnership is further strengthened with Wipro's next generation services around the Boundary Less Data Center, which is designed to empower customers to experience the agility and flexibility benefits of the software-defined data center," said Todd Surdey, Vice President, Strategic Alliances and Emerging Partners, VMware.
Wipro Ltd. (NYSE:WIT) is a leading Information Technology, Consulting and Business Process Services company that delivers solutions to enable its clients do business better. Wipro delivers winning business outcomes through its deep industry experience and a 360 degree view of "Business through Technology" – helping clients create successful and adaptive businesses. A company recognized globally for its comprehensive portfolio of services, a practitioner's approach to delivering innovation, and an organization wide commitment to sustainability, Wipro has a workforce of over 150,000, serving clients in 175+ cities across 6 continents.
Comments
comments