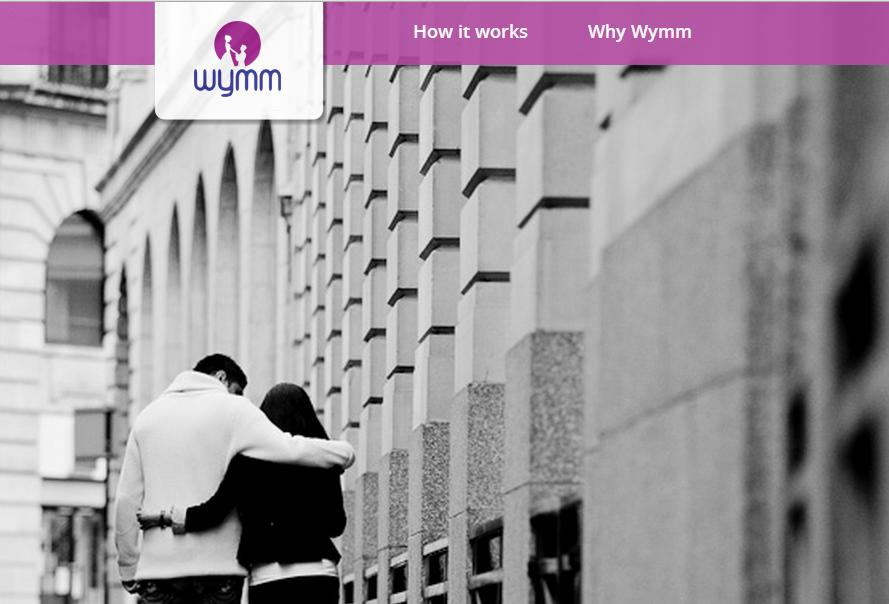 They say 'Marriages are made in Heaven' ! Only now a days they are made on matchmaking sites online !
The Matchmaking market in India is humongous. And with perspectives about marriage and relationships changing so quickly among young India, there is a huge market segment in India that remains under served by the current sites present out there.
Today there are 400mn+ unmarried Indians in India in the 20-44 age group, split almost equally between men and women.India's most established player Shaadi.com has an estimated 20mn users. There is a marked increase in smartphone penetration which will catalyze the growth of online matchmaking – 51mn smartphones in India growing at 90% y-o-y; 50%+ users are <25 years old. Clearly, there is tremendous opportunity in the match making space.
And in such times, Wymm is creating a new age matching making where young Indians can find their special someone in a modern and comfortable way. The company is trying to address the gap that exists between the scores of casual dating apps and matrimonial websites and is targeting progressive professional singles who do not have the time to deal with fake or glorified parent-made profiles, and are tired of awkward "family dates". Wymm tries to make sure that finding a life partner is no longer a matter of compulsion, but a fascinating journey of discovering like-minded people !
The platform is designed with women first in mind. Safety, security and privacy of users is of utmost importance and these values provide the foundation of Wymm's design.
Some of the key features of the site are
Serious dating website – Wymm tries to be the bridge between the traditional online matrimony and the casual dating apps

Profiles are made by you – yourself! These are all real genuine users making their own profiles using their Facebook accounts. No fake profiles or glorified profiles made by parents.

Rigorous screening and Due Diligence process – Wymm carefully filter and select their users

Full Privacy and security of information – Wymm does not post anything on your Facebook page and your profile is not publicly visible to anyone on Wymm

One Match A Day – Wymm only gives you one match a day – you can either "Like" or "Pass" the match. Only if you like a person and the other person also likes you, the company connects you on their secured messaging system to carry forward the conversation. This helps to remove the clutter and confusion of scanning through 1000s of profiles and lets you concentrate on one match at a time.

Matchmaking algorithm – Wymm matchmaking algorithm is  based upon the information you provide and automatically learns from your behavior on the site!
Wymm strongly believes that finding a life partner is not a numbers game – they match each member with only one unique person a day. The distraction and casualness of swiping through endless profiles only leads to resentment and a sense of "water, water everywhere but not a drop for me" and therefore Wymm wants members to give their matches a fair chance, and get to know them in a distraction and pressure free environment.
Growing up in Mumbai among free thinking and independent youngsters, I experienced first hand how the age old tradition of family-arranged marriages is giving way to a more modern and realistic approach of meeting a like-minded person and getting to know them over time. We saw ourselves, our friends and cousins share embarrassing to emotionally denting experiences while going through the rigmarole of partner hunting. We were convinced there is a need for a change, and so Wymm was born.
says Alok Gupta, the co-founder of Wymm. A finance geek, Alok has several years of investment banking and corporate strategy experience. The company has been seed funded by Aditya Gupta, MBA, who has several years of technology experience and currently works at Google.
The startup is still in its infancy. Wymm started developing the product over a year ago and are finally ready to launch the beta version on March 2nd. The site will initially be targeted at tier 1 markets and will organically grow into tier 2 markets by second half of 2015. The team has 2 engineers and 1 designer, and is looking to grow this year.The company plans to expand their engineering and support teams, and release mobile apps for Android and iOS soon.
So far, Wymm is self sufficient with the seed funding they have raised. However, they are already getting a lot of interest from VC firms and are in early stages of discussions for possible partnerships.
Comments
comments