Once a global sensation, Twitter, now rebranded as X, has been in the spotlight for all the wrong reasons lately. Despite the involvement of tech mogul Elon Musk, the app has been experiencing a significant decline in downloads since its rebranding. In just 60 days, X has seen a dramatic 30 percent decrease in downloads, reaching its lowest point in a decade.
A recent report by Apptopia, cited through Business Insider, has unveiled the alarming trend of declining downloads for X. What's concerning is that this decline isn't isolated to one specific country but extends across major markets like the US, UK, and Japan. The rebranding process appears to have backfired, affecting the app's performance negatively. Even the website twitter.com has witnessed a 10% drop in traffic during August, highlighting the extent of the problem.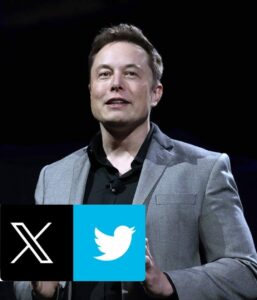 X is also grappling with diminishing active user engagement. Daily user statistics for September indicate a decline from nearly 253 million users in July to 249 million. While monthly users have slightly increased from 398 million to 393 million during this period, the drop in daily engagement is worrisome. Elon Musk's ambitious goal of reaching one billion monthly users by 2024 may face significant hurdles if this downward trend persists.
Despite the challenges, there is optimism on the horizon. X is undergoing various changes and improvements aimed at rekindling user interest. Future updates are expected to introduce exciting features like video and voice calling capabilities, which could potentially lure users back and make the platform more competitive in the crowded social media landscape. These innovations could not only boost user engagement but also open up new avenues for content creation and interaction.
Beyond user engagement, X faces internal challenges. Reports from Business Insider indicate that a significant number of employees have recently departed from the company. Employee retention is vital for maintaining innovation and platform stability. The reasons for this exodus need to be addressed promptly.
Additionally, advertisers appear to be hesitant about choosing X for their active promotions. This hesitance impacts revenue generation and further adds to the platform's woes. Attracting and retaining advertisers is essential for financial sustainability, and X needs to reassure them of its value and reach.
It's clear that X is at a critical juncture in its evolution. The next few months will be pivotal in determining whether Elon Musk's vision of achieving one billion monthly users by 2024 can become a reality. To reverse the current trend and regain momentum, X must address its challenges head-on.
One of the primary areas of focus should be reviving user engagement. Engaging content, user-friendly interfaces, and improved algorithms are essential. Listening to user feedback and implementing changes accordingly can help create a more dynamic and appealing platform.
Addressing the issue of employee departures is equally critical. Creating a positive and innovative work environment can help retain talent and attract new, creative minds. Employee satisfaction directly correlates with product quality and development speed.
To attract advertisers, X needs to demonstrate its value proposition. This can be achieved by showcasing the platform's unique strengths, targeting capabilities, and user demographics. Engaging with advertisers directly to understand their concerns and needs is essential in rebuilding trust.
Twitter's transformation into X has been marked by significant challenges, including declining downloads, reduced user engagement, employee departures, and advertiser hesitance. However, with upcoming features and a commitment to addressing these issues, there is still hope for the  app's revival. The next few months will be crucial in determining whether Elon Musk's ambitious goal can be achieved. X must act swiftly and strategically to regain its popularity and continue evolving as a prominent social media platform in the digital landscape.