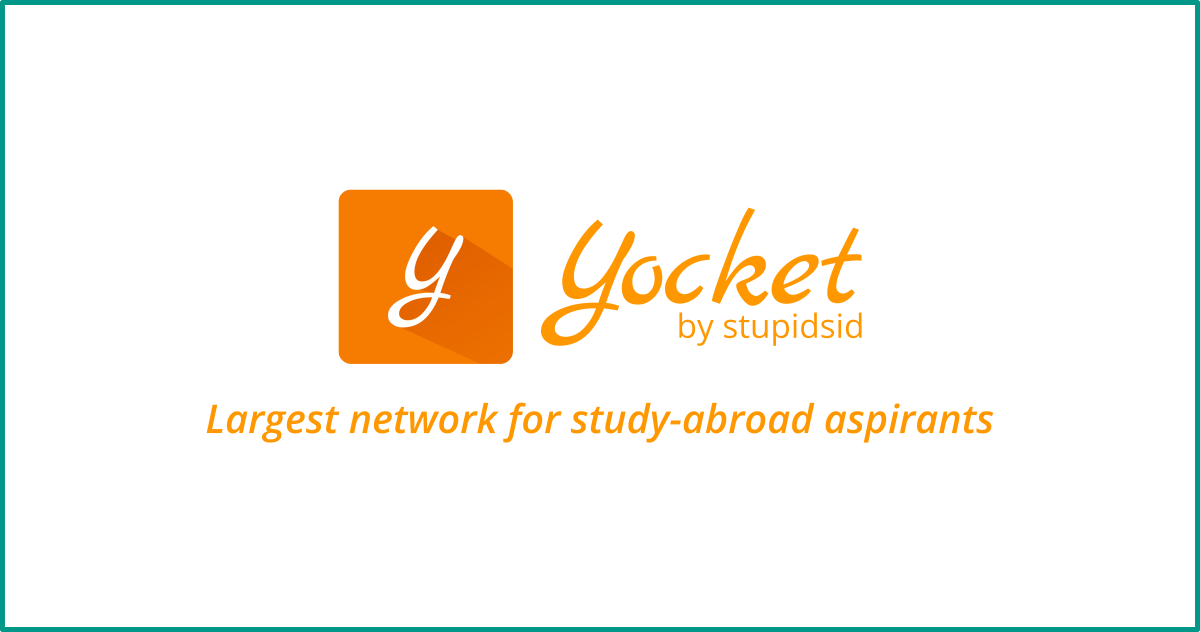 Studying abroad may turn out to be one of the most rewarding decisions that could have far-reaching effects on your life and career. It will undoubtedly present you an opportunity to discover and explore a new culture and build a network of friends from around the globe.

But, with myriad courses and a plethora of institutes to choose from, students and parents often get perplexed while choosing the right institute in their own country. And the task becomes all the more daunting if you are looking for a university abroad for higher studies.
Therefore, it is important to make an informed decision. Yocket.in, a one-stop solution for students aspiring to study abroad, understands that education today is all about having an informed choice.

Yes, to make an informed decision, we do have numerous institutes and counselors offering expert advice. But, they often tend to fail at multiple levels mainly due to their associations with some universities.
This makes them more of a selling point than a provider of impartial and unbiased counseling. Yocket was conceived to address this issue. Let's discover how this innovative platform is doing that.

More about Yocket

To get the maximum from counseling, one needs advice not just from experts but also from students with authentic experiences, i.e., students who are currently pursuing their courses in foreign universities. And Yocket has been conceived or created by keeping this in mind.
It is a platform to help study abroad aspirants. It has a website and an app for this purpose. As of now, Yocket.in (the site and the app) has more than 200,000 registered students. More than 70% of these users are actively using its mobile app and the website and are exchanging an incredible 2.3 Million messages and more.
As a result, students get an access to a network where they can connect with the right people based on their profiles. To facilitate the entire process, Yocket.in offers a wide range of tools for the users to access such as the website, the Android App, and an iOS app.
How Yocket Came into Being

For any student aspiring to pursue his or her higher studies abroad, it would be an added advantage if they could discuss with students with similar interests who have already found out an appropriate university for a particular course. Such students can explain why they chose what they chose.

Well, this looks like an ideal situation; something too good to be true, right? But, sometimes, the ideal situation can be a reality and Yocket is a testimony to that. It came into being when a bunch of engineering graduates decided to start a platform that would help students aiming for higher education abroad by providing them comprehensive information about different foreign universities and institutes.

For this, it required a blueprint that would help speed up the process of identification such as genuine testimonials and real-time students who could help the seekers find the right university that suits their needs, right from tuition fees to boarding facilities.

This blueprint became a reality when 4 unique yet similar minds with a passion to create a difference in this space, decided to start a platform called stupidsid.com when they were still in College.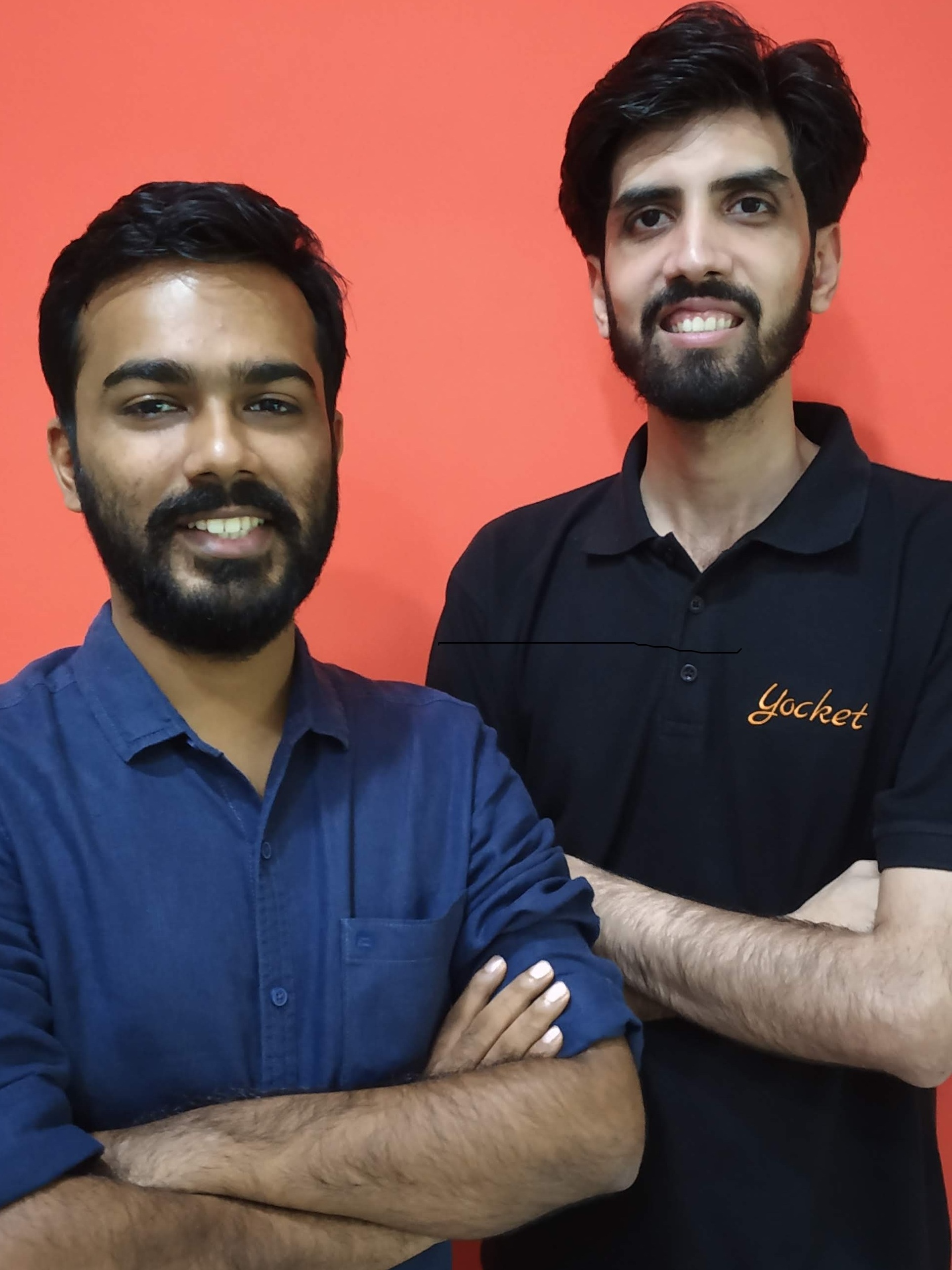 The resounding success of the website – stupidsid.com eventually gave way to a well-planned and structured platform both as a website and as a mobile app. Over a period of time, both the site and the app have become a boon for students struggling to find out the ideal resources that would answer all their queries related to studying abroad.

What is Unique about Yocket

What makes Yocket.in unique is its community-based approach that helps an individual seeking admissions abroad to build a rapport and approach students for advice and testimonials. The main USP of this community platform is that it enables students to seek help from peers, seniors, and even professional experts.
Another interesting feature is that Yocket.in has implemented a machine learning tool that helps users know their probability of getting into a particular university.
Speaking on its growth and development Sumeet Jain, one of the co-founders said, "The various tools that have been deployed helps students make an informed choice while choosing a university abroad. It assists the seeker in finding the right graduation schools and comparing universities. It also provides deadlines to submit applications for different schools and courses, and of events such as webinars, seminars, etc., to help students make an informed decision."

Elaborating the business side of its venture, the co-founders Tumul Buch and Jinesh Bagadia call their company a self-sufficient and a self-reliant bootstrap firm that works on a case-to-case requirement of paid services by the student, which at the moment works well for this start-up firm.

While coming back to the description of the venture, Kashyap Matani who spearheads the technology platform and is also one of the brains behind the venture says, "The difference between the website and the app is that the app gives a customized feel to the user. This technology helps in better networking between the student communities and provides for the chat facility that is quite popular among the users. The upcoming groups' feature makes it easy to network with the right people".
How It is Helping the Student Community

Apart from allowing students to network with peers and experts, Yocket has been providing some carefully crafted services to cater to the needs of the aspiring students.
Right from Education Loan to Forex to Insurance to Couriering of transcripts and in applying to universities, yocket.in prides itself on executing the required services to the utmost satisfaction of its customers.

The website also provides information sessions happening on their platform regularly, along with physical information sessions in various cities for the benefit of the student community. At present, this innovative platform caters to students planning to study in the US, Canada, Germany, and Australia. But, they are planning to include the UK, China, the EU, Japan, and New Zealand on the list very soon.

As for the students, they predominantly come from India and a few from the neighboring countries as well. When asked about their expansion plan, the founders of Yocket let us know that they are already planning to expand their reach to countries like Nepal, Bangladesh, Pakistan, the Middle East, the African countries, Vietnam, and Indonesia.

So, this is how Yocket.in is working as a game changer when it comes to studying abroad. We wish them good luck and hope that this unique platform will keep doing the good work of empowering students to make well-informed decisions for studying abroad.

For more information, you can contact Yocket.in at [email protected]    
Comments
comments