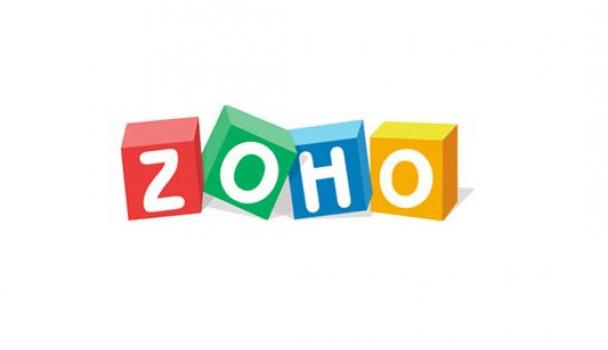 Launches Two Innovative Products, Including the New Zoho Mail That Brings Social Media-Like Features to Mail Facilitating Better Collaboration
CHENNAI, India—August 4, 2015—Zoho launched two new products today—New Zoho Mail and Zoho SalesIQ— both made in India. The New Zoho Mail brings social media-like communication features to Zoho's email service Zoho Mail, making collaboration smoother and simpler for businesses. Zoho SalesIQ, meanwhile, is a powerful tool that enables businesses to identify and engage with potential leads and customers among its website visitors.
"From serving the world out of India, businesses are moving to making software in India. Zoho has progressed to the next step—innovating out of India," said Sridhar Vembu, CEO, Zoho Corp. "Our vision has always been to be a global product company. This meant building world-class software, competing with world leaders like Google and Microsoft, and supporting global customers—all from India. Today we have over 15 million users spread across 120 countries, and a product portfolio broader and more integrated than that of any cloud software company."
Zoho, which enables businesses worldwide to manage all their transactions in the cloud without switching technologies or platforms, has launched several innovative products over the last few months, all made in India. These include Zoho ShowTime, an interactive presentation tool, and Inbox Insight, a mobile app that acts as a search engine for a user's inbox.
The New Zoho Mail
As Vembu said, "Email, as it stands today, hasn't evolved with the times. We've reinvented email to accommodate a modern, fast-paced, social and mobile workforce that predominantly works on the cloud."
The prominent features of the New Zoho Mail are:
1. Collaboration Through Streams: Forwarding emails is outdated. Users can now share an email with their colleagues by simply tagging them in the Streams window below an email. Those tagged can reply using comments, facilitating a contextual discussion around the mail without going back-and-forth via 'Reply' mails, much like discussions around a status posted on social media.
2. Shared Folders: Users can share entire folders of emails with their colleagues. They can also set permissions, like Read or Read/Write, to control the extent of access.
3. All Attachments in One Place: Users can access all their email attachments, organized by their file type, in the 'Attachment Viewer'. From here, users can view the related email, compose a new email with the attachment and move any file to their favourite cloud storage services.
4. Create Calendar Events, Tasks or Notes: The New Zoho Mail is tightly integrated with Calendar, Tasks and Notes. From any email, users can select text and then create a task, note or an event out of it. They can also interact with their colleagues in Streams about the task, note or the event they've created.
5. Stylish and fast UI: The New Zoho Mail is more elegant, more powerful with its collaboration features and has a faster UI.
Pricing and availability:
At present, the New Zoho Mail is available on a priority basis. It will be publicly available after August 15, 2015.
The first 25 mailboxes, with 5GB storage per user, are free. There are three paid packages: Standard 10GB (₹150/user/month), Standard 15GB (₹210/user/month) and Premium which has 25GB per user (₹600/user/month).
The Zoho Mail mobile apps for iOS and Android devices are available immediately. The apps will be upgraded for the New Zoho Mail later this year.
Zoho SalesIQ
Zoho SalesIQ, is a website visitor insight tool that also lets website owners engage with visitors in a meaningful way. Its main features are:
1. Real-time Website Visitor Insights: With SalesIQ, users can gather insights about their website visitors in real-time, including the pages they have visited and time spent on the page. They can also see if a visitor has returned for the second or third time. This information is also available offline along with a list of all website visitors, prioritized on their lead score.
2. Identify Hot, Warm or Cold leads: Users can pre-set conditions, like time spent on the site or if the visitor is returning for the second or third time, to identify potential customers among the large number of people who visit their websites every day. Based on the conditions–there are 20 combinations possible– SalesIQ will sort visitors as Hot, Warm or Cold leads, and give them scores indicating how likely they are to buy.
3. Live Chat: The live chat feature enables users to engage with the website visitors who can start a chat and pose queries or request information. Alternatively, the users can proactively start a conversation with Hot leads. With the help of chat history and the visitor's history (pages visited, time spent on the website, etc.) chat agents can have a contextual and more productive engagement with the visitors—like offering discounts or special deals to those who seem to be stuck at a payment page.
4. Intelligent Triggers: Users can set up automated triggers to increase engagement with the website visitors. For example, a chat window with the message 'How may I help you?' will pop-up if a visitor stays on a page for more than five minutes. If a visitor is from another country, the messages can be shown in a different language.
5. Actionable Analytics: Users can covert their website visitor data into actionable analytics. They can segment website visitor traffic based on geo-location, number of visits and past interactions, and also measure the performance of their intelligent triggers and tweak their messaging for optimal results.
6. Integration with CRM, CMS, eCommerce, Help Desk and email campaign: Users can store potential customers as leads in their CRM, and be alerted when they return to the website. Zoho SalesIQ is also integrated with more than a dozen CMS platforms, including WordPress and Tumblr, and 17 eCommerce platforms like Opencart and Shopify. It is also integrated with numerous Help Desk software, including Zoho Support, email campaign apps like Zoho Campaign, social media sites like Facebook, and Analytic tools such as Google Analytics.
Pricing and Availability
Zoho SalesIQ is available immediately. The free version is for two users, and one website, engaging 5,000 visitors/month, and supports 100 chat sessions a month. There are three paid packages: Basic (₹1,140/month), Professional (₹3,540/month) and Enterprise (₹7,740/month).
Comments
comments