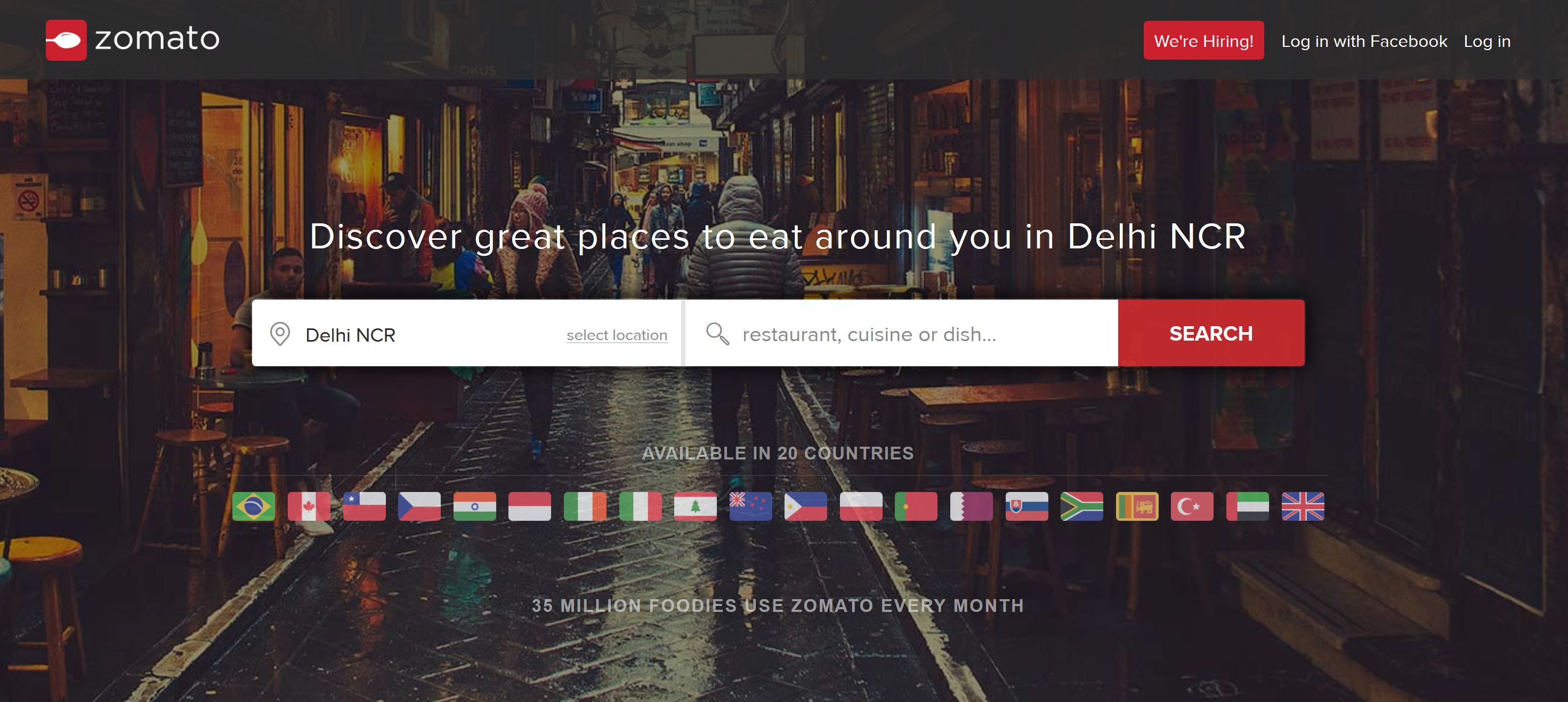 August 25, 2015

, New Delhi: Zomato, the restaurant search and discovery app that provides in-depth information for over 1.4 million restaurants globally, announced today that it will hold the first edition of the Zomato Users' Choice Awards at the annual Zomato Summit, across 7 Indian cities (Delhi NCR, Mumbai, Pune, Bangalore, Chennai, Hyderabad, and Kolkata) in the month of September. CNBC TV 18 and Mint are the media partners for these Summits.

The Zomato Summit 2015, which is a carefully curated gathering of restaurant owners, celebrity chefs, seasoned marketing professionals, venture capitalists and entrepreneurs, will feature panel discussions and a range of new product releases, culminating in the Users' Choice Awards.

The Zomato Users' Choice Awards will recognize the achievements of outstanding restaurants in various categories such as Microbreweries, Sunday Brunches, Romantic Dining, Best Cocktails, and Student Favorites, to name a few, as voted by visitors on Zomato. Public voting will be open to Zomato users in India, numbering well over 25 million per month.

The panels will host some of the industry's most successful professionals as they share their experiences in growing their businesses to their current scale; they will also discuss the emerging consumer trends that are shaping food-tech. The Zomato Summit will explore how restaurant businesses are evolving to keep consumers engaged, as they drive their businesses forward in a connected world.

Deepinder Goyal, Founder & CEO of Zomato, said, "The food-tech landscape has been evolving rapidly over the past couple of years, and we're excited to be at the core of it. Our Summits bring together the people driving this disruption, and create a platform for discussions around the future of food and technology. The aim is also to create awareness around how technology is changing consumption and communication around food globally."

Over the next month, Zomato will host Summits across 7 cities in India, as well as major international cities in Portugal, Turkey, Australia, and the UAE. Since 2012, Zomato has hosted over 5000 industry experts across Summits in India, the UAE, New Zealand, South Africa, and the Philippines.