New Delhi, July 02, 2015: Zomato, the global restaurant search and discovery app, has announced the introduction of its Foodie Index, which it is making available to developers globally as a simple API.
With the Foodie Index, Zomato uses its in-depth local restaurant information and user-generated content to calculate a score that indicates the quality of restaurants in a particular area. Travel and real estate platforms will find this particularly useful, enabling them to provide information on the quality of dining options in a particular neighbourhood by leveraging Zomato's location-based Foodie Index. Building on Zomato's exhaustive restaurant data, the Foodie Index aims to facilitate the decision-making process of people looking for apartments or hotels with great dining experiences just a short walk away.
Property portal CommonFloor is the first platform using the Zomato Foodie Index API. CommonFloor has made the Foodie Index available across India in their Locality Map section to help users identify ideal neighbourhoods based on great places to eat at around them.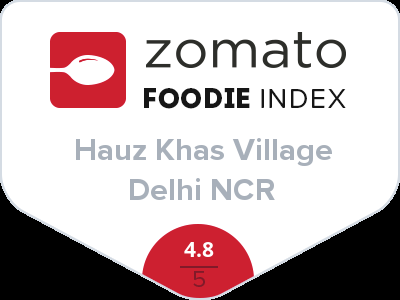 Satyajeet Singh, VP Products & Marketing, Zomato said, "Users will now be able to zero in on apartments and hotels in neighbourhoods where they can enjoy the best dining experiences a city has to offer. With the Foodie Index API, we're making Zomato's rich content easily accessible and restaurant discovery incredibly easy. We're constantly looking for ways to enrich dining experiences, and helping guide people to neighbourhoods that offer great food is a step further in that direction." 

Lalit Mangal, Co-Founder & Chief Product Officer, CommonFloor added, "Zomato's Foodie Index has the same intent and vision as we do of simplifying property decisions. The index provides information beyond just the nearby restaurants and lets a user know how a location fares when it comes to the quality and variety of restaurants in an area. This will be extremely beneficial for seekers of rentals and paying guests, and for people who like to compare neighbourhoods based on the restaurant options when deciding where to stay."
Zomato is a restaurant search and discovery app, providing in-depth information for over 1.4 million restaurants across 22 countries. Zomato's core content features include restaurant information such as scanned menus and photos, sourced by its massive feet-on-street team across cities it is present in globally. Users can rate and review restaurants, as well as create their own personal network of foodies for trusted recommendations.
In addition to restaurant search and discovery, Zomato has expanded its offering to include in-app Cashless Payments, Online Ordering, Table Reservations, and a Point-of-Sale system, creating cutting-edge technology to connect restaurant businesses and customers in ways that will revolutionise the restaurant industry.