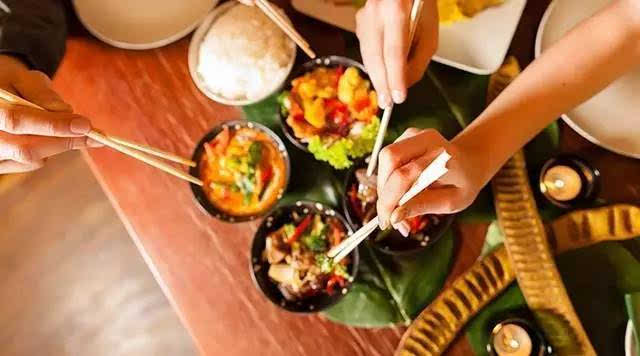 Zomato created ripples throughout the world by acquiring US-based Urbanspoon in 2015 and that too, in a $52 million all-cash deal. Many predicted that with this acquisition, the Indian foodtech giant would give a direct challenge to Yelp, the San Francisco-based local search service provider and also a multinational corporation.

The acquisition, one of the largest by any Indian startups, propelled Zomato into the global arena. But, 3 years down the line, has Zomato been able to outsmart Yelp? Let's find out. But, before we go into the finer details of Zomato vs Yelp, let's take a brief look at the kind of services provided by them.

Zomato and Yelp

Founded by Deepinder Goyal and Pankaj Chaddah, Zomato started off as 'Foodiebay' in 2008. But, in 2010, it was renamed as Zomato as Foodiebay sounded quite similar to eBay. The idea of converting restaurant paper menus into a user-friendly digital app came to Deepinder Goyal, when he saw his colleagues spending a great deal of time looking for paper menus of restaurants to order food.

Zomato started off as a restaurant and events website, but soon, the events aspect was dropped off and it began to focus only on the food domain. As of now, Zomato is an online restaurant discovery and ordering platform with listings of restaurants across cities, along with their ratings.
It basically works with restaurants and allows users to find restaurants, post reviews, rate them, and also maintain their restaurant diary, which they can share with their friends. Zomato also has its own team of researchers who keep information like hours of operation and menus up-to-date.

Yelp, on the other hand, was started in 2004 by Jeremy Stoppelman and Russel Simmons. The idea of Yelp struck Stoppelman when he was searching online for recommendations for a doctor near his place but could not find any.
So, he and Simmons started Yelp.com and the Yelp mobile app, which publish crowd-sourced reviews about local businesses. It also provides online reservation services with 'Yelp Reservations'.

Yelp is an email-based system for referring local businesses, which means if you want recommendations about a particular business, you will have to enter the service you are looking for, the location, and also the email ids of people from whom you want recommendations. Yelp will email these people and after assembling their responses, send them to you.

Zomato Vs Yelp

As mentioned already, Zomato entered the US market in 2015 with the acquisition of Urbanspoon. UrbanSpoon, a Seattle-based restaurant information and recommendation service was founded in 2006 by Ethan Lowry, Adam Doppelt, and Patrick O'Donnell. It had a significant presence in the US, Canada, UK, Ireland, and Australasia when Zomato acquired it.

The acquisition was expected to give Zomato access to Urbanspoon's extensive database of restaurants, which according to Zomato, would double the traffic to their site. This, in turn, was expected to increase Zomato's revenues.

But, Yelp was a formidable competitor in the US with 130 million unique monthly visitors, which was about four times the Zomato's traffic (over 80 million) in 2015.
And moreover, Yelp is not only about food or restaurant discovery. It is much more than that and includes local businesses from all domains including those in the food and drink category. So, on Yelp, you will get photos and online reviews on almost everything.

Zomato, on the other hand, focuses solely on the food and drink domain. Zomato relies on curated content, which refers to a complete library of menus, lists of restaurants, as well as their exteriors and interiors, and photos of food – all collected by Zomato teams.

The team basically goes around a city to collect data from restaurants, bars, cafes, etc., which are then subjected to quality checks by data processing teams. The selected data are then uploaded. To provide the latest and the most relevant information to users, all information is updated once every three months.

It is this curated content which is considered as one of the main strengths of Zomato, although it also uses reviews given by users. Yelp too has lots of photos of food, but it mainly relies on content generated by users, i.e., reviews posted by users. So, its business strategy is to build communities, the members of which go around and post reviews and thus, add to Yelp's database.

But, that does not mean that Yelp does not check the quality of the content. It monitors content and checks for fake and manipulative reviews. In fact, it maintains a community of trusted reviewers, known as the 'Yelp Elite Squad', for this purpose. It also employs automated software to recommend reviews. Zomato too uses algorithms to identify fake reviews.

Yelp, unlike Zomato, relies on the strategy of building a community of highly engaged users. But, it takes time to create such communities. Moreover, building a community requires an understanding of the local culture, which again, is a time-consuming process.

This is the reason why Yelp has expanded its business slowly. It initially concentrated in San-Francisco and only when it tasted success in San-Francisco, it expanded to other cities in the US. The strategy used by Yelp is known as "Local Network Saturation".

"Local Network Saturation" is the strategy used for social products and Yelp's data generation is basically a social product. Although it is an effective strategy, it is rather slow. Local Network Saturation is all about steady and methodical growth.

But, Zomato's business strategy is completely different. Although it allows users to post reviews and photos, it depends mainly on manual labor. So, Zomato teams go around a city scanning menus, as well as posting photos and other information about restaurants, bars, and nightlife joints. This has helped them build their database rapidly.

This is also the reason why they are doing exceptionally well in India, Indonesia, Qatar, UAE, South Africa, Lebanon, and the Philippines. In these countries, labor is comparatively cheaper and since the Zomato model depends on manual labor, it has been able to quickly capture a large share of the market in these countries.

In some of these countries, Zomato benefited from being an early mover as well. Since it moved early and also because it employs manual labor, it experienced huge popularity and growth in those countries.

These are the reasons why the Zomato model is working quite well in these countries. The Yelp model, on the other hand, has been working remarkably in English-speaking, Western countries like the US, UK, and Canada.

In these countries, Yelp has effectively utilized its expertise in building communities. But, in other countries, it might be harder for Yelp to build a community of engaged users rapidly to capture the market.

Similarly, for Zomato, it may not be easy to compete with incumbents like Yelp in markets where the labor cost is high. Zomato was operating in 23 overseas markets when it decided to scale back its operations in the US and a few other markets in 2016.

This step was taken to cut down costs and make it profitable. As of now, Zomato does not have a physical presence in the US and a few other markets where it is not a market leader. Apart from the US, Zomato no longer has a local or physical presence in Canada, UK, Brazil, Chile, Ireland, and Sri Lanka.

Zomato operates in these markets remotely, while focusing mainly on the 14 other markets where it is doing really well. These 14 markets include India, the UAE, Qatar, Lebanon, Turkey, South Africa, Indonesia, Malaysia, Philippines, Australia, New Zealand, Portugal, Poland, and the Czech Republic.

Funding and Revenue

In the financial year 2018, Zomato has witnessed remarkable growth in terms of revenue generation. According to the official report, the revenue figure for Zomato for the FY 2018 stands at $74 million, which is 44% more than its $51 million revenue in FY 2017.

However, it is an unaudited figure and may change slightly once the audited report is submitted. Nevertheless, Zomato has been successful in recording a strong growth.
At present, about 45% of Zomato's revenue comes from India, while 20% comes from UAE – the two main markets for Zomato. Further, it has been able to cut down its losses by almost 73% as its operational burn reduced from $15 million in FY 2017 to $11 million in FY 2018.

Yelp is also doing quite well and recorded $235 million in the second quarter of 2018. In fact, it has been able to surpass the Wall Street expectations by about $3 million. It also reported a net income of $10.7 million or 12 cents per share during the same period.

Concluding Words

Yelp's revenue is much larger than that of Zomato. This is because Yelp's area of operation is not limited to only listing restaurants, bars, or nightlife joints. Its area of operation is much wider than that of Zomato, which focuses only on the Foodtech segment. Therefore, Zomato and Yelp can't be compared only in terms of revenue.

It is true that the US proved to be an expensive affair for Zomato and it decided to operate there remotely. This step or shift in strategy has been seen by many as a departure from Zomato's earlier scheme of deploying its staff to collect and publish content.
However, Yelp too pulled out of several markets outside the US in 2016, as the share of these markets in total revenue had been sliding for a while. As a result, it decided to scale back its international operations and consolidate its position in the US and Canada.
So, Zomato has been doing quite well in markets like India, UAE, Indonesia, Malaysia, etc., while Yelp has been able to maintain its dominance in the US and Canada. So, both have been performing well in their traditional markets where they enjoy certain advantages, which are crucial for their growth and survival.
Image Credit: M.sohu.com