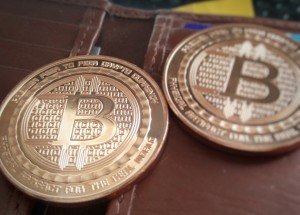 02 May 2016, USA :
Australian academic Craig Wright has reportedly confirmed himself as the Bitcoin creator, signing messages with cryptographic keys said to solely belong to Satoshi in private sessions with a handful of media organizations and community luminaries.
The claim is supported by "technical proof" and confirmation from the Bitcoin community and its "core development team", the BBC reports.
As evidence of his claims, 45-year-old Mr Wright, first outed for his part in December 2015, offered the BBC access to digitally signed messages utilising "cryptographic keys created during the early days of Bitcoin's development", heavily associated with creator 'Satoshi Nakamoto'.
Backing up Wright's claims were two significant members of the Bitcoin community: founding director at Bitcoin Foundation and CEO of Hushmail Jon Matonis, and chief scientist at the Bitcoin Foundation Gavin Andresen. Both were flown to London to meet Wright and be shown the cryptographic proofs, namely the signing of messages with a private key that most likely belonged to Satoshi (the key could have been stolen).
Wright may soon provide more evidence to the wider world, rather than a select group of publications. All Wright needs to do, says Todd, is to provide a signature on the message "Craig Wright is Satoshi Nakamoto" signed by a key known to be Satoshi's.
"This is really easy to do… if you're actually Satoshi. Also, you'll know sufficient proof has been provided when it actually happens, because cryptographers will be convinced."
Wright isn't bothered what people believe, however, telling the BBC: "Some people will believe, some people won't. And to tell you the truth, I don't really care." He said the decision to come out as Nakamoto was made for him, ostensibly by the media, who had made the lives of his family and coworkers difficult.
"I don't want money, I don't want fame, I don't want adoration. I just want to be left alone… I will never, ever be on camera ever again."
Source- BBC
Comments
comments