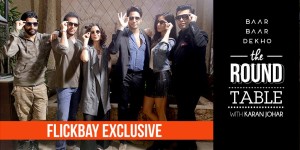 3 August 2016, India :
Flickbay, an app which will let you know everything going on in bollywood recently raised $890,000 in seed funding from Paul Roy, chairman of Dubai-based Riva Digital.
Flickbay is an intelligent film discovery platform that allows you to consume and personalize film related content. The app uses complex recommendation algorithms to understand user behavior in order to personalize content for each user and always keep them engaged and entertained.
Trishant Sidhwani, Vishal Ramchandani and Nirmit Parikh founded Flickbay while working at Excel Entertainment. Flickbay is backed by the Excel Entertainment founders, Ritesh Sidhwani and Farhan Akhtar, and the co-founder of Sony Entertainment in India, Jayesh Parekh.
Trishant said, "We plan to use the data generated from the app to help filmmakers make better, data-driven decisions. Based on user data and feedback, we will build on existing features and introduce newer ones. Upon hitting a critical mass of users, we will open up the app for user-generated content and build a community around Bollywood."
Makers of 'Baar Baar Dekho' are first one to get their hands on the app by launching the song of their film titled 'Kala Chashma' exclusively on on the app, an hour before it hit other platforms! The App has gone viral since morning by majority of B-Town surfing the App. Flickbay has received tremendous support from the film industry, and Bollywood actors like Anil Kapoor, Farhan Akhtar, Ritesh Sidhwani, Sidharth Malhotra, Anushka Sharma, Pulkit Samrat, Karan Johar, Sayani Gupta and Varun Sharma are going gaga over Flickbay.
The app has been downloaded over 70,000 times since its launch two weeks ago.