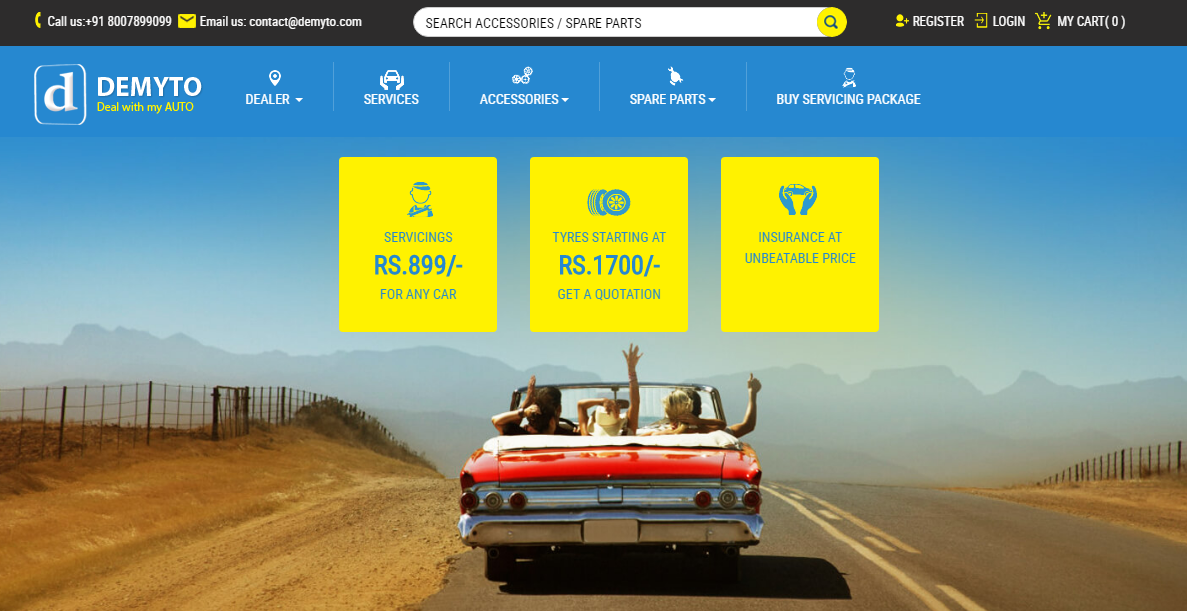 03 October 2016, India :
Cybage cofounder Deepak Nathani has invested an undisclosed amount in vehicle maintenance startup Demyto for a 20% stake in the company ET reported.
Demyto is a Pune based Start-up Company which is one stop shop solution for Car & Bike after sales services. It guarantees to SAVE 25% of your annual spending. Demyto.com is a marketplace which provides Best Price Servicing Packages, Unbeatable Quotations for Repair, Tyre's, Insurance and Accessories for Cars and Motorcycles.
Kaustubh Konkar, cofounder of Demyto, said the company has created a technology-enabled interface that could be used to offer services like usage-based insurance where on-board diagnostics would be needed.
"At present, we work with 110 service stations in Pune and offer both B2B and B2C services," he said. The company works largely with cab companies and tour operators, taking charge of vehicle maintenance for these firms.
Demyto.com is running in Pune with more than 110 service stations tie up and has 95% recurring customers. It offers Fix Price Servicing packages anywhere in Pune city with on boarded company's service stations. Source- ET
Also read-