05 May 2016, USA :
Azimo, a U.K. online money transfer business aimed at making it cheaper to send cash around the world, has raised $15 million led by Japanese e-commerce giant Rakuten as the start-up looks to expand its presence in Asia.
Japanese e-commerce giant Rakuten led the investment through its $100 million fintech, or financial technology, fund. Rakuten owns Japan's largest e-commerce platform, which shares its name, and Viber, a rival to WhatsApp. It also has investments in the likes of Pinterest.
Azimo allows users to transfer money around the world in over 80 currencies at a rate it claims is cheaper than some banks and other established rivals. The receiver can get that money through different methods from a simple bank transfer to picking up physical cash or having it delivered to their mobile wallet, banking services that can be done via simple text messages.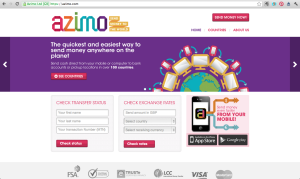 "Azimo has cemented itself as the European specialist in digital remittances and its global network is unrivalled in the industry. This is a testament to an outstanding team, led by Michael and Marta, who saw an opportunity four years ago to disrupt the $600 billion remittance industry," said Oskar Mielczarek de la Miel, Managing Partner at the Rakuten FinTech Fund, who will also be joining the board of Azimo, in a statement. "Rakuten prides itself on being a catalyst for digital innovation. In Azimo we see a scalable business model, technical expertise, and a strong social mission we believe will make them even more successful in the future."
Azimo said it is different because it's focusing on outflows from other regions in the world.
Michael Kent, chief executive and founder of Azimo said, "We are trying to build something that can point to different parts of the world more easily than they can. We are deeper in Europe. WorldRemit's focus is the U.S., U.K. and Australia. We are focused on the big markets in Europe."