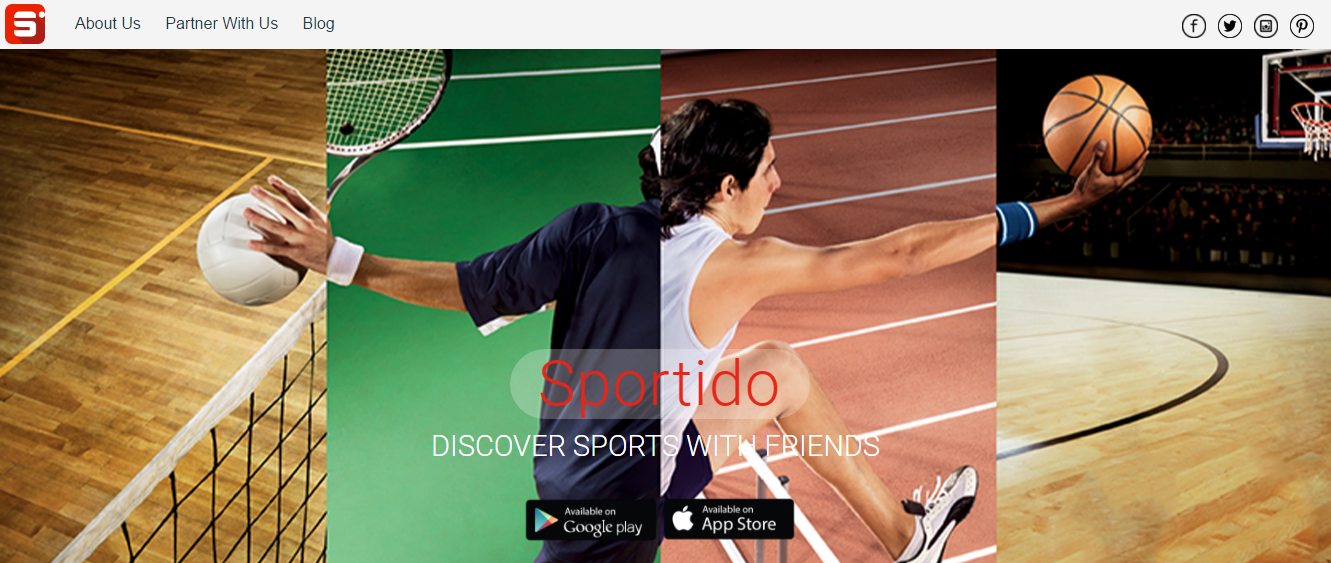 6 October 2016, India :
Sportido, a location-based sporting app that connects sports and fitness enthusiasts to other players, venues and events, has secured an undisclosed amount of funding from Sumpoorna Group, a holistic investment advisory syndicate that operates across verticals of retail, domestic and foreign institutional investors. This initial investment has fuelled product development, and user acquisition campaigns.
Currently active in Delhi-NCR since August 2016, Sportido has 2000+ downloads. Targeting a growth of 10X in the next 12 months, Sportido plans to expand to Bangalore, Mumbai and Hyderabad by the end of 2017 and go international by the end of 2018.
Rahul Yadav, Managing Director – Sumpoorna Group said "While cricket has always caught our fancy, the recent rise of sports leagues across football, tennis, kabaddi and other sports, is encouraging Indians to discover their enthusiasm for different sports, games and related activities. They are now making their way into the fields to play their own game, and looking to align with like-minded people to do so as well. Sportido is ideally poised to be the service that helps promote this passion by bringing together people and places".
Founded in August 2015 by Neeraj Aggarwala, Non-Executive Founder of Sportido and Founder & Chief Product and Marketing Officer at Easypolicy.com, Vishal Lunia, Co-Founder & CEO and Akhil R, Co-Founder and Product Head, Sportido focuses on creating a hyper-local ecosystem for sports and fitness enthusiasts.
"We launched the Company with the belief that people are looking for new ways to engage with sports and built a team and community committed to serving them. I am so proud of the incredible work we have done so far and we are thrilled by the enthusiasm and commitment from our users and their strong support for continued growth," said Neeraj.
Based on factors such as location of the users, their preferred activity whether sports or fitness, their network and more, the app recommends the most relevant information customised for each user. These features make the discovery of players, services and events easier for users, while also making the news feed more engaging for the users, thereby improving retention. The App enables users to book sports venues like courts or grounds, fitness services like gyms and events like treks, marathons or tournaments.
Also read-
Comments
comments