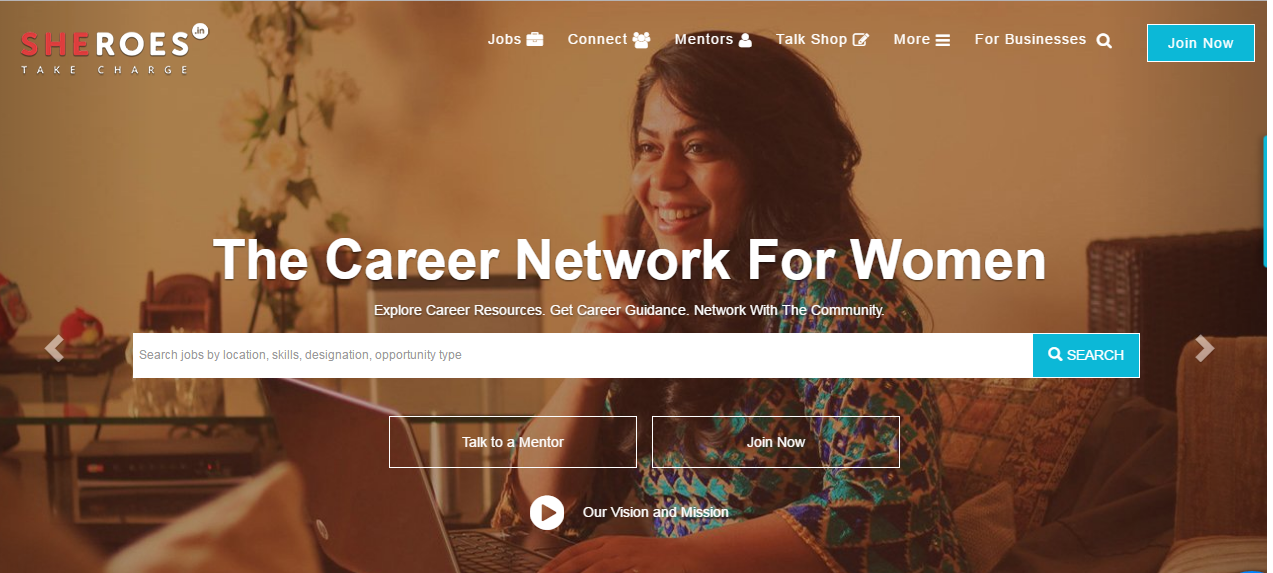 7 October 2016, India :
World's largest career platform for women SHEROES has announced acquiring Gharkamai.com – an online platform which helps professional home-based women find work.
Founded in 2008 by Manisha Sareen and Kachina Chawla, Gharkamai is an online portal that connects experienced women professionals with businesses for project based work. Gharkamai lists various work from home, flexi-time, and part-time work vacancies.
"SHEROES helps women to take control of their careers, whether it is home based, part-time, or full time. It also allows companies, the access to this diverse and high quality talent pool. We are very excited and welcome the users of Gharkamai to Sheroes and assure to help them find career success on their own terms," said Founder and CEO of SHEROES, Sairee Chahal.
SHEROES is the largest careers community of women, with members from over 20,000 locations across India. Over 12,000 companies actively use the platform. SHEROES runs a career support helpline via phone and app. It also has its communities spread in all major cities across India including major metros, and upcoming cities like Jaipur, Indore and Pune.
Talking about the acquisition, Kachina Chawla, co-founder, Gharkamai said, "Gharkamai is beyond a business; it is a movement to redefine work for women. We turned working from home into a reality for thousands of women, keen on utilising their experience and skills, whilst balancing the demands of modern life. With SHEROES that movement grows bigger, reaches further and changes more lives."
Over the last 10 years, Gharkamai has offered over ten thousand women a platform to connect with nearly 1500 companies to find project based work. Source- Business Standard
Also read-
Comments
comments