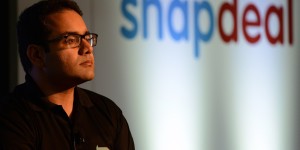 08 May 2016, India :
Ecommerce platform Snapdeal has integrated UrbanClap inventory in its Android mobile application to launch a personal services category. Consumers can book services ranging from beauty services at home to wedding photographers.
Anand Chandrasekaran, chief product officer at Snapdeal, tweeted, "Urbanclap 80+ services live on Snapdeal android app, joining Zomato, redBus, Cleartrip and Freecharge."
Since personal service is a high frequency category, the tie-ups will also help Snapdeal increase the number of transactions on the platform. Air ticket bookings launched through Cleartrip is a large gross merchandise value (GMV) category, while food ordering through Zomato is a high-frequency category.
"Horizontals are looking at monetising their user base with a focus on GMV and repeat use cases. As funding environment becomes tougher, growth in these metrics will stand out," a Snapdeal investor had said in March, requesting anonymity.
In March, Snapdeal had launched a pilot programme under which it tied up with Redbus, Zomato and Cleartrip, allowing customers to book bus tickets, flight tickets, hotel tickets and food directly on the application. UrbanClap is a mobile marketplace for services ranging from house cleaning and plumbing to yoga training, beauty care and interior designing.