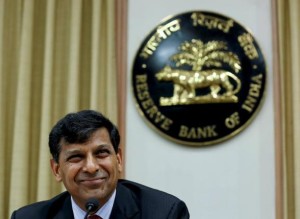 08 May 2016, India :
Asserting that taxi hailing apps like Ola and Uber must comply with its norms, Reserve Bank of India Governor Raghuram Rajan on Saturday said the central bank is not a "paper tiger" and will enforce all regulations irrespective of whether they are "good, bad or ugly".
Mr Rajan also said that as a regulator, the RBI was open to modifying regulations if necessary, while a number of steps have already been taken, including the 'touch-and-go' credit card facility.
Rajan was responding to a question on problems he foresees in the taxi hailing sector and how RBI would respond.
"I want to be very very clear here. We did move against one of the taxi providers because they were violating our regulations as they stood. We needed to bring them in to compliance to the regulation.
"And this is something I want to emphasise. Our intent is whatever regulations are on the books good, bad, ugly they have to be complied with, if regulation is a bad regulation, we change the regulation. But what is on books has to be enforced. We don't want to be a paper tiger. We should not be a paper tiger." he said.
RBI, he added, was trying to streamline its regulations and has come up with bunch of master circulars for easier reference.
Comments
comments