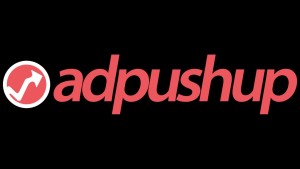 08 August 2016, India :
US-based ad tech startup AdPushup, creator of a patent-pending ad layout optimization platform, has secured an undisclosed amount of financing as part of its Series A round led by Geniee, Inc., whose major shareholder is SoftBank Group Corp; other investors include Purvi Capital, and existing investors have also participated in the round.
The companies have also formed a strategic partnership aimed at extending services to Japan and Southeast Asia and collaborating mutually on proprietary ad optimization technologies.
"We are changing how ads are delivered on the Internet. Our software's revenue growth has underscored the need for page level optimization in the Industry and now, having the support of an industry expert like Geniee will help us execute our vision more rapidly and broadly," said Ankit Oberoi, co-founder, AdPushup.

"We are very excited about this announcement. We commend both the cutting edge ad layout optimisation technology developed by AdPushup and the entrepreneurial spirits of the co­founders, Ankit and Atul. I believe this collaboration will boost publisher revenue to the next level across the board. I am looking forward to introducing this new technology to publishers in Southeast Asia," said Tomoaki Kudo, CEO, Geniee
Geniee was founded in 2010. The company develops and provides the Geniee SSP, a platform designed to maximize revenue for media publishers. Geniee also offers MAJIN, a marketing automation service that utilizes AI and automation to improve marketing activities at every stage from attracting customers to prompting sales.