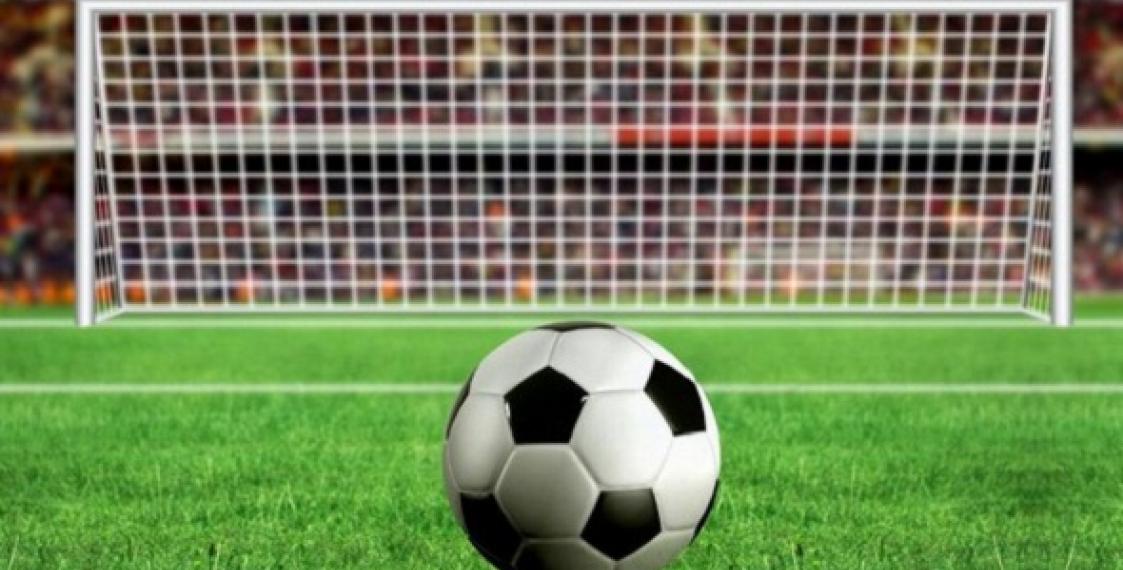 Football is said to be an unpredictable game, and so, is life. The game of football can give us some priceless life lessons on hard work, discipline, teamwork, and grit. Biographies of football players can not only help us know more about the game and our favorite soccer stars, but can also give insights into what it takes to make it to the top. So, here is a list of 10 must-read inspiring player biographies for you.
10 Inspiring Player Biographies for Football Fans
1. Pele – The Autobiography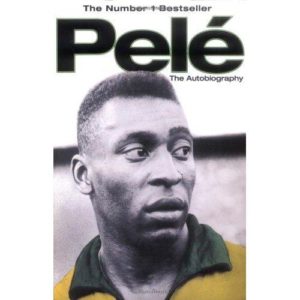 Edson Arantes do Nascimento, also known as Pele does not need an introduction. In his autobiography, the most iconic football player of all time tells us his journey from the poverty-stricken streets of Sao Paulo to become a global icon. 
His autobiography is a saga of persistent, perseverance, hard work, and grit in the face of adversity and hardship, which is articulated in a way that is both inspiring and entertaining.
The book also reveals another side of this great football player, which is not known to many. Pele has been a campaigner for human rights, especially the rights of the street children in his home country, which led to his appointment as a UN ambassador.
2. El Diego, by Diego Maradona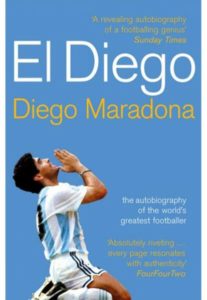 El-Diego is probably one of the most candid autobiographies out there. It not only captures Maradona's rise from the slums of Buenos Aires to become World's greatest footballer, but also the painful fall due to his experimentation with drugs.
In his autobiography, Maradona talks about his turbulent life, his extraordinary love for football, his struggles with poverty in the slums, his impeccable European and international career, and finally the sudden plunge in his career due to drug and weight issues.
This biography is a must-read not only for the fans of Maradona and football but for anyone who likes to delve deep into the meaning of life.
I Think Therefore I Play- Andrea Pirlo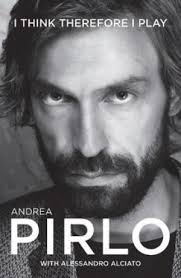 I Think Therefore I Play is an extraordinary biography in the sense that it does not restrict itself in giving an account of Andrea Pirlo's childhood and his football career. In fact, readers will not get a chronological account of Pirlo's birth, his childhood days, and his journey to become a World Cup and Champions League winning playmaker. But they will get much more than this.
Readers will get a peek inside the mind of this intelligent footballer who has an opinion not only on the nature of the game but also on topics like the adoption of technology in football, racism, and corruption in Italian football. Known as the freekick specialist, this footballer is not afraid of expressing his views. His autobiography is written in a style that is engaging and filled with humor. 
4. My Story by Steven Gerrard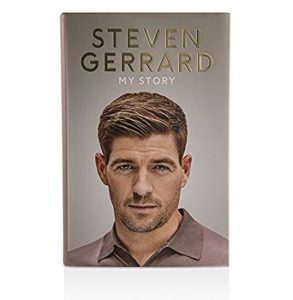 This is a compelling story of the legendary captain of Liverpool and England, Steven Gerrard and the ups and downs of his football career. Unlike many other sportspersons, Gerrard is not hesitant to analyze defeats and even criticize himself. In fact, it seems he is more interested in examining his failures rather than over glorifying his achievements.
In this autobiography, football lovers will also find an in-depth account of the 'Miracle of Istanbul', when Liverpool bounced back from 3-0 against AC Milan to become the winner of 2005 Champions League Final.  In short, this biography is an honest story narrated by a player respected for his integrity and his unparalleled loyalty towards his club Liverpool.
5. I am Zlatan Ibrahimovic, by Zlatan Ibrahimovic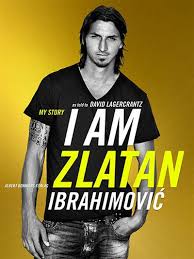 It is a compelling story of Zlatan Ibrahimovic, the Swedish professional footballer, his difficult childhood, and the experience of growing up in an immigrant neighborhood. The footballer in his autobiography tells us about childhood and his family's struggle with poverty, and how it all taught him the lessons of self-reliance.
Zlatan did not enjoy sudden success in his career. It took time for his talents to get noticed, but it did get noticed, and today, Zlatan Ibrahimovic is one of the brightest soccer stars in the world. The book is a must-read to know how hard work, grit, and an unshakable belief in oneself can make miracles happen.
6. Rio Ferdinand: Thinking Out Loud: Love, Grief and Being Mum and Dad, by Rio Ferdinand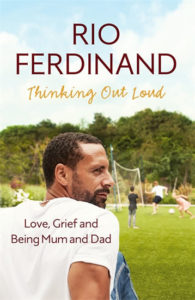 The autobiography of Rio Ferdinand, former England, and Manchester United footballer gives an account of his personal life, and the kind of emotional crisis he went through following the death of his wife Rebecca.
In the book, the former football player recollects the profound grief he experienced, how he struggled to cope with the pain and the additional responsibility of playing the role of both father and mother to his three children.
Thinking it Loud is emotional, yet inspiring, as the book was written by Rio Ferdinand with the hope of helping people going through similar crises in their lives.
7. A Life in Football: My Autobiography, by Ian Wright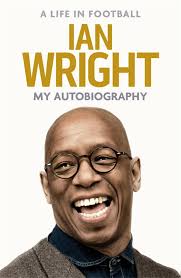 Ian Wright, the legendary English player had the feat of lifting the Premier League title while playing for Arsenal. His autobiography beautifully depicts his extraordinary football journey from a South London council estate to national treasure, Crystal Palace, and Arsenal, to finally BBC sports as a studio pundit.
Wright played for both Crystal Palace and Arsenal for 6 and 7 years respectively. Along with capturing the twists and turns of his life and football career in his autobiography, Ian Wright also discusses issues like how retirement affects football players, racism, and his admiration for footballers like George Graham and Dennis Bergkamp in a style that is candid and captivating.
8. The Second Half – Roy Keane, by Roy Keane and Roddy Doyle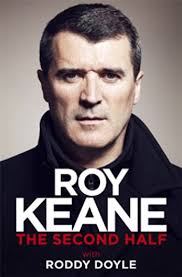 Written in collaboration with Roddy Doyle, the winner of Booker Prize, The Second Half is a rare gem in sports biography that narrates the story of the former captain of Manchester United, who after an incident with the national coach walked out from the 2002 World Cup and then reinvented himself as a football manager. Presently, he is a manager of the Republic of Ireland national football team.
Roy Keane is considered one of the most successful Irish soccer players of all time. In his 18 years of career, he won 19 major trophies. His aggression and competitiveness helped him shine as a captain of Manchester United. His biography beautifully captures all aspects of his life and career, his personal struggles, and how he overcame them to come to terms with life.
9. Messi: The Inside Story of the Boy Who Became a Legend by Luca Caioli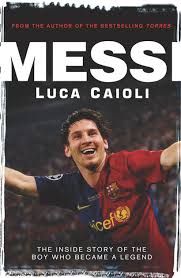 This book is indeed a treat for all Messi lovers, who can get to learn more about their favorite football star. The author Luca Caioli is a sports journalist, and his book is based on interviews with Messi, his family, friends, coaches, and teammates.
Lionel Messi is probably one of football's most admired icons with an ability to give a magic touch to the game every time he comes alive on the field. Messi is regarded as one of the greatest soccer players of all time, and his biography offers an inside look at the life of this legendary player.
10. Shay: Any Given Saturday: The Autobiography, by Shay Given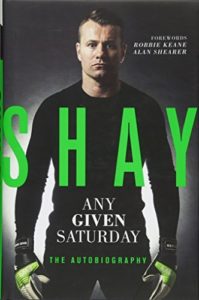 Shay Given is an Irish professional footballer, who played as a goalkeeper in World Cup and FA Cup finals. His successful career is a testimony of hard work and courage. In a career spanning three decades, Shay Given has seen many ups and downs, but his love for football and determination kept him going.
Early in his life, he lost his mother to cancer and then the death of his closest friend Gary Speed dealt a devastating blow to him. Here again, football came to his rescue, which he kept playing to cope with the pain. The autobiography of Shay Given is a truly inspiring book that gives us a rare glimpse of the journey behind those thrilling soccer games.
Hope these inspiring books will give you a glimpse of the unseen side of the famous soccer players, and their journey to eminence.
Image Credit: Euroradio.fm
Comments
comments