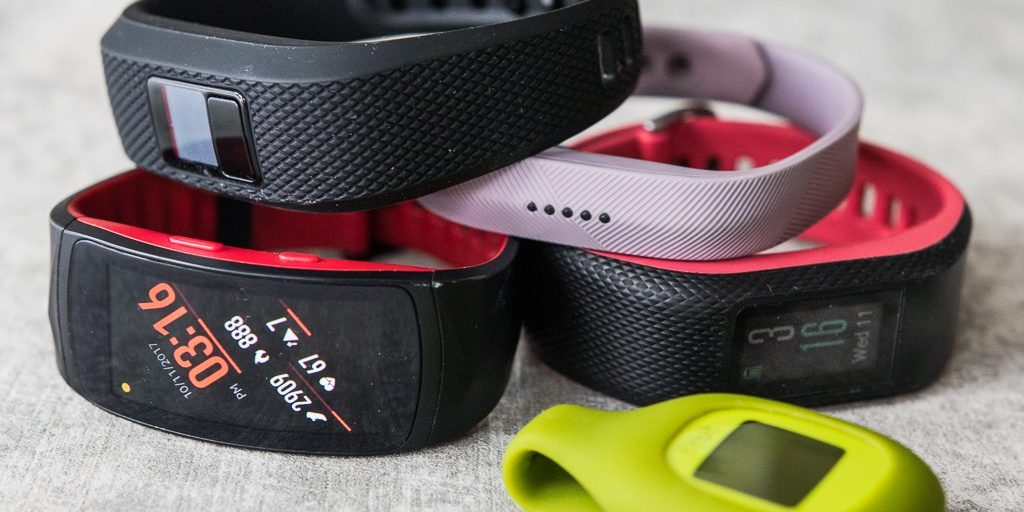 There is hardly any aspect of life today which is not touched by technology and sports is no exception. Technology, especially wearable technology is getting increasingly ingrained in sports, thereby transforming the way training and fitness programs are carried out.
Football has also adopted the wearable technology like fitness or activity trackers to improve the assessment of performance and training sessions. But with so many fitness trackers flooding the market, it is quite a task to choose the right product. To put your confusion to rest, here are the top 5 activity trackers to track your fitness and game this football season.
5 Fitness Trackers for this Football Season
Garmin Forerunner 235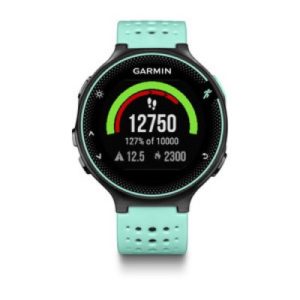 With heart rate monitoring, audio prompts, smart notifications, social media sharing, and a built-in GPS, Garmin Forerunner 235 is one of the best fitness trackers out there. The battery life is 12 weeks in watch mode and 12 hours in training mode, which is quite impressive. Equipped with an inbuilt accelerometer, it can record distance, as well as pace data.
Apart from these, it can track calories, and monitor your sleep as well. Moreover, it is lightweight, waterproof up to 165 feet, and is compatible with GPS and GLONASS satellites and thus, can locate your position quickly no matter where you are. You can also upload and share data with the Garmin Connect network.

Garmin vívosmart HR Activity Tracker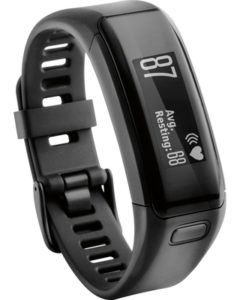 Apart from tracking your steps, heart rate distance traveled, and calories burnt, Garmin Vivosmart HR Activity Tracker can measure floors climbed. It has a large, touch-sensitive display that remains on all the time. You can check your stats even in the dark by turning on the backlight that can be activated by simply tapping the screen face.
This activity tracker can measure your activity intensity with intensity minutes, which means that you can monitor your progress as per the activity goals set by health organizations like American Heart Association and World Health Organization.

Suunto Spartan Sport Wrist HR Watch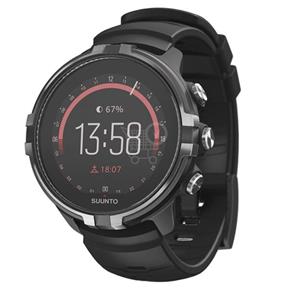 Hand-made in Finland, Suunto Spartan Wrist HR watch is an advanced multisport GPS watch that can measure heart rate from the wrist during workouts and at other times too. Other features include battery life up to 12 hours in training mode, color touch screen, GPS/GLONASS route navigation, and 100-meter water resistance.
You will also get sport-specific training modes for about 80 sports, along with training insights, support, and community-powered tools in Suunto Movescount. This can help improve the quality of your training sessions and also keep a track of your progress.

Garmin Vivofit 2 Activity Tracker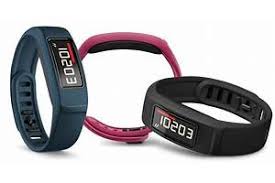 Unlike most other activity trackers, Garmin Vivofit 2 Activity Tracker adjusts goals as per your activity level. It is also known for its unusually long battery life of 1 + year. It is waterproof up to 50-meters, has a big backlit display, which means that the display is always on and you can check your stats even in the dark by turning on the backlight.
The tracker can measure the distance traveled, calories burnt, and also your sleep. The audible alert makes a sound after one hour of inactivity, and thus, reminds you to remain active throughout the day. However, it does not have a heart rate sensor. But you can pair it with an ANT + heart-rate chest strap if you want to measure your heart beats.


Easypro™ Bluetooth M2 Fitness Band with Heart Rate Sensor Smart Band and Fitness Tracker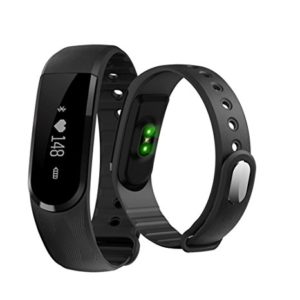 This fitness tracker comes with a heart rate monitor, time clock, pedometer, and a sleep monitor. It can keep a track of the distance traveled and the calories burned. It can be connected to smartphones, except the XOAMI REDMI smartphones. The activity tracker also sends alerts whenever the connected phone receives a call or SMS.

These are some of the good activity trackers available in the market. Before choosing any fitness tracker, be sure to prioritize your needs and the level of technology that is required to meet those needs.
Image Credit: Surevibez.com.ng
Comments
comments