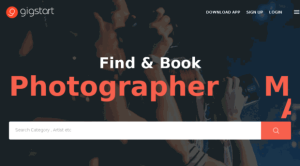 10 August 2016, India:
KWAN Entertainment recently acquired entertainment startup Gigstart for an undisclosed amount.
Gigstart is a marketplace that facilitates quick and transparent connect between entertainers and party planners. First of its kind booking service where all the artists are verified and reviewed in order to ensure we offer you nothing less than the best.
KWAN Entertainment & Marketing Solutions operates as an entertainment and marketing company in India. The company offers services in the field of casting, talent management, fashion and modeling, sports management and live band performances. It owns a network of brands, ad agencies, motion picture production houses and ad film production houses. The company was formed in Mumbai in 2009, it also has operations in Bangalore.
Kwan managing director Anirban Blah said this was the firm's first major acquisition. Kwan, which represents actors Ranbir Kapoor, Deepika Padukone and Shahid Kapoor among others, will integrate all its operations with Gigstart.
"We are looking for scale through this association. It will be disruptive, will involve higher ticket sizes and will create an exhaustive platform in the entertainment space," Blah said.
Gigstart manages the entire process of an event through to completion. Starting from providing various options, guiding party planners to the best-suited artists and connecting them. Concluding with payment services and contract formalities.
They have a great talent pool that has celebrities like Arijit Singh, Kailash Kher and many more.
Comments
comments