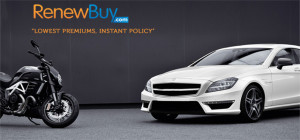 10 August 2016, India:
Web based motor insurance platform ReNewBuy plans to raise $1.5 million in its next round of funding to finance its future growth. It is a platform with more than 7,000 car and bike insurance policies monthly, is in talks with Singapore-based Mount Nathan.
Mount Nathan is an investment and advisory firm with interest in financial services business. They had earlier invested in Sanctum Wealth, which bought out the Wealth Management business of RBS in India.
RenewBuy is an auto insurance specialists. Backed proprietary technology, it is getting established as India's premier online auto insurance comparison platform. The company has designed a strong backend technology integration with leading insurance companies. The technology enables consumers to find lowest quotes from leading insurers and save up to 60% on their renewal premium.
Also read-