Suppose you wish to attend a certain kind of event within your city. To find the right event you will have to go through multiple google, facebook, linkedin search iterations. Even after you have shortlisted a few events that you think you may like, it might take a certain amount of research to understand the value you would derive from each event. Anyone who has done a targeted event search knows that it is not an easy task. This is exactly the problem that Ashwani Gaur and Mayank Chowdhary are trying to solve through their venture 10times.com.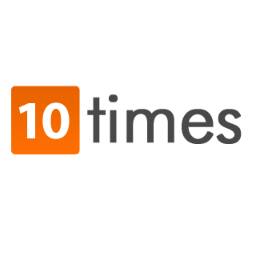 10times.com is an event discovery and networking platform with event listings from more than 140 countries and where people from around the world can connect with fellow event goers and setup prior appointments to make their event visit more worthy. "One of the prime purposes of visiting any event is to network with people. With the way the event search industry is organized currently, this purpose is absolutely not getting served. Our vision is to organize event search experience online" says Mayank Chowdhary, the co founder and product chief at 10times.com.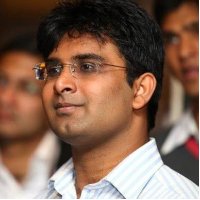 10times.com was started in January 2014 in Noida by Ashwani Gaur and Mayank Chowdhary. Ashwani and Mayank met in 2012 through a common friend and at that time were independently working on the same idea. Ashwani was running a startup called Playcez, an event search and networking platform for the consumer segment. At the same time Mayank was working on a similar concept in the area of business events. In 2014 the two joined hands together to form 10times.com. "We crossed the magic figure of 1 million visitors in just 6 months of starting this venture. This totally boosted our confidence and told us that we were on the correct track" says Mayank.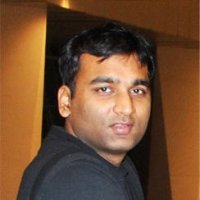 Ashwani is a graduate from IIT Kanpur and is responsible for driving business for 10times.com . Mayank has more than 12 years of experience of creating and running products in the internet space and is currently focusing on making 10times.com a world class product.
With presence in more than 140 countries, more than 125000 event listings, more than 20000 registered event organizers and over 1.2 million visitors each month, the company is currently one of the largest platform for event discovery and networking around the world. "We have coverage of almost every trade shows on our platform and that is what makes us unique" says Mayank. Their team has now grown to a size of 40 and the company has a strong revenue flow. Big brands in the events industry such as UBM, Messe Munchen India, Bharat Matrimony are some of the clients of 10times.com. Ashwani and Mayank are now looking to take their next big step and expand their operations globally. In the next three months they plan to raise $3-5 M for team expansion, product marketing and opening up offices in US, Singapore and UK.