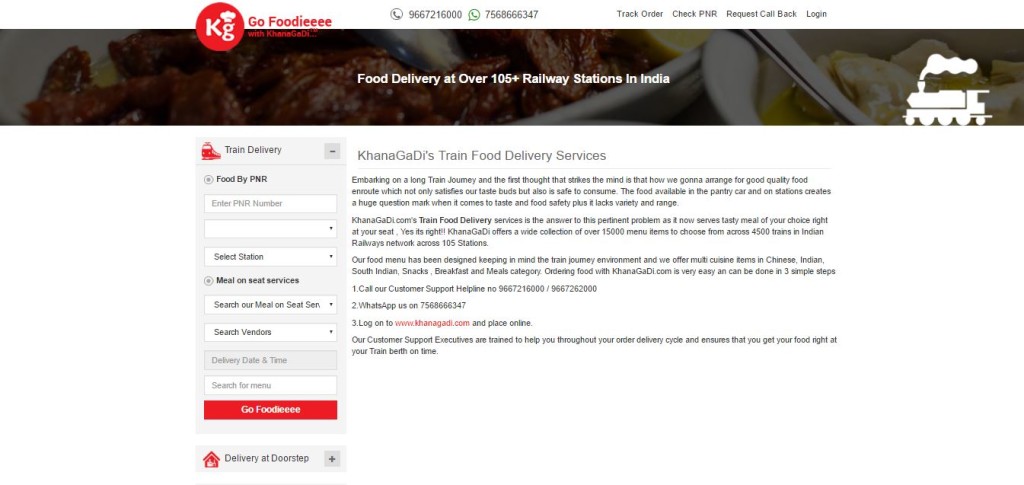 11 Jun. 16, JAIPUR: App-based food delivery platform for railway passengers, Khanagadi raised funding from Hyderabad-based 50K Ventures for an undisclosed amount.
The start-up is planning to utilize the capital for its network expansion, implementing aggressive marketing strategy and to build its team.
According to sources and reports by ET, managing partner of 50K Ventures – Sanjay Enishetty commented form the investor point of view by stating, "KhanaGadi has hand-picked the particular space where travellers truly undergo a great deal of struggle to find decent food. With KhanaGadi solving such a major issue that most of the Indians face, it will be a major game changer in the railway meal delivery space."
"We will be targeting niche segments such as diabetic or cardiac travellers who do not have many options," said Amit Deep Kumar – founder of KhanaGadi.
The start-up provides food delivery service at 200 railway stations across the country and gathers around 150 orders everyday. They are now aiming to achieve 1000 customers everyday by the next year.
Comments
comments