14 April 2016, India :
Freshdesk, a cloud-based customer service software provider, announced the acquisition of Airwoot, a startup for an undisclosed amount. This will be the fifth acquisition in the past 12 months. Airwoot uses machine learning to help brands deliver high-speed customer service on social media.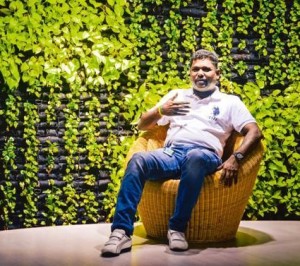 "Delivering customer support via social media continues to be a challenge for many companies given the high volume of noise in the medium," said Girish Mathrubootham, Founder and CEO of Freshdesk. "Airwoot's AI technology provides us a powerful platform to power the social engagement centres of the future."
Saurabh Arora, Founder and CEO, Airwoot commented "this will help companies scale their teams in the right manner and provide stellar support on social".
Freshdesk is the leading provider of cloud-based customer service software. The company is headquartered in San Bruno, California, with offices in London, Sydney, and Chennai. Launched in 2010, Freshdesk has 70,000 customers around the world, including 3M, Honda, Hugo Boss, University of Pennsylvania, The Atlantic, and Petronas. The flagship product allows organizations to support customers through email, phone, websites, mobile apps, forums and social media. With powerful features, an easy to use interface and a freemium pricing model, Freshdesk is widely used by companies ranging from startups to enterprises.
At Freshdesk, the Airwoot team will be focused on enhancing the company's current social media offerings.
Image : livemint.com