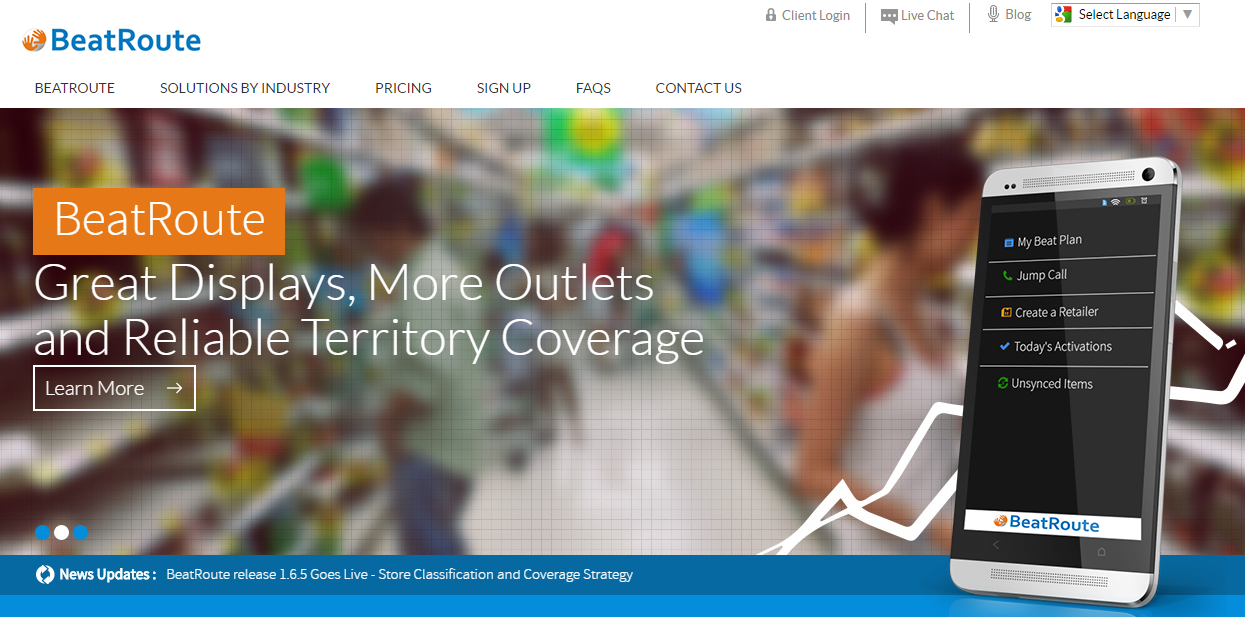 14 October 2016, India :
BeatRoute Innovations has raised an undisclosed amount in pre Series-A funding from Quarizon Consulting Services.
BeatRoute is an award-winning cloud based platform to seamlessly manage last mile coverage by field force across business verticals. It is a combination of web portal and smartphone/tablet friendly app.
Vinay Singh, CEO, BeatRoute Innovations told ET that the funds would be used largely towards operationalising its product capability. "We intend on reaching revenues of $500 million over the next few years, and the valuation takes that into account, as well as our current traction with customers." The company said that it had been operationally profitable since April 2016 and having raised this round, would look at going in for Series-A in about nine months from now.
BeatRoute is equipped with GPS, camera and barcode enabled features and caters to following industry verticals. BeatRoute web portal offers carefully designed process specific transactions, coupled with ability to setup tasks and campaigns using pre-loaded templates. It's app has contextual and actionable screens on the smartphone for in-field resources. The app helps in any last mile activity that is about reaching out to a target audience. Source- ET
Also read-