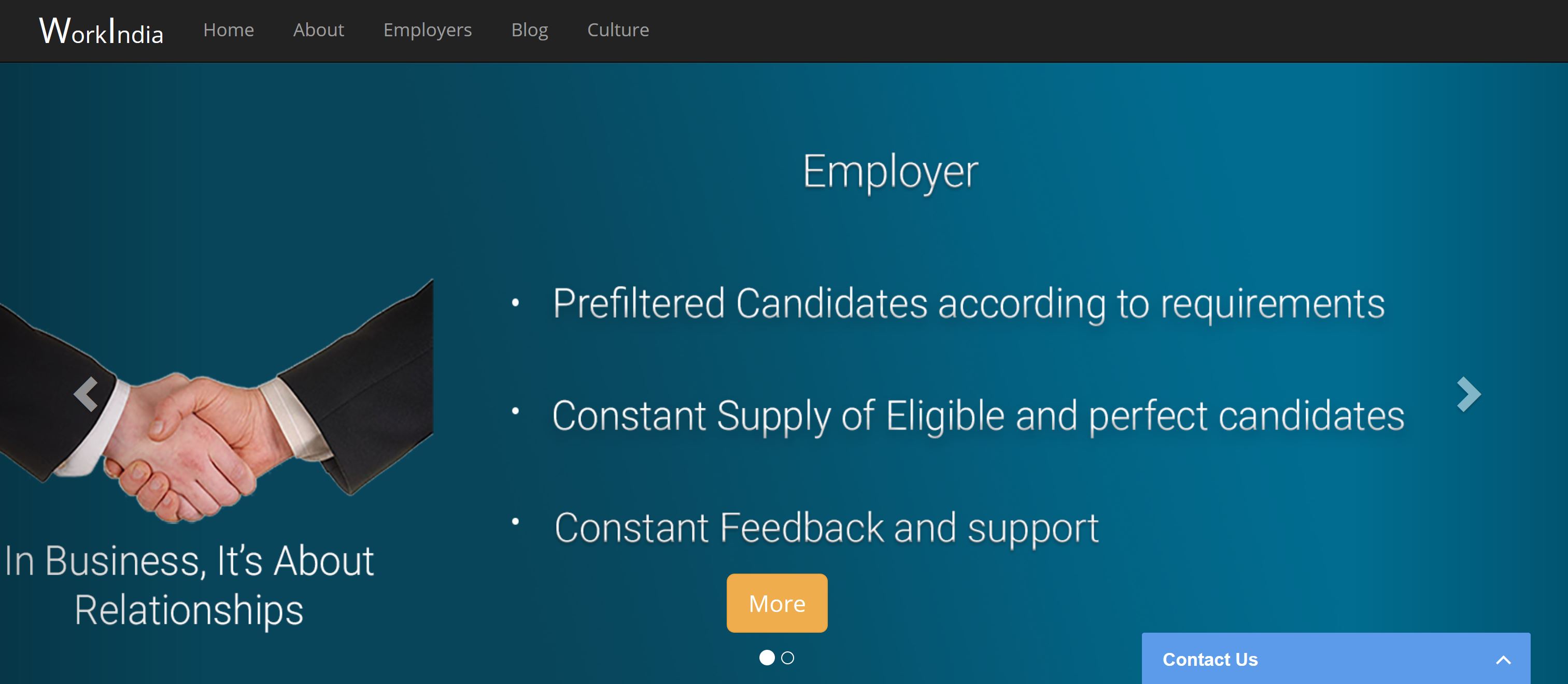 16 March 2016, India : Recruitment marketplace WorkIndia founded by a group of IIT/ IIM alumni announced on Wednesday that it had secured an undisclosed sum in funding from Beenext, a Singapore-based early stage technology fund. WorkIndia has developed a geo-positioning based technology product for automating recruitment in the blue/grey collar segment.
Kunal Patil, Ajay Kumar, Nilesh Dungarwal, Moiz Arsiwala, Aashish Mittal and Jatin Jakharia started WorkIndia with their immense experience across tech industry. The startup had raised $500,000 (roughly Rs. 3.3 crores) in October 2015.
Jatin Jakharia, Nilesh Dungarwal and Moiz Arsiwala, co-founders of WorkIndia said, "We are honored to have the able guidance of Teruhide and Dirk, co-founders of BEENEXT. We look forward to leveraging their past entrepreneurial and global experience in furthering our passion viz. the employment of every single candidate in the 237 Mn strong blue/grey employee segment of India." The Funds raised would be used to enhance the technology product for automating the employer-employee matching process.