16 August 2016, USA :
Microsoft today released a new ad for the Surface Pro 4, putting it against Apple's iPad Pro. The video, titled as "What's a computer?" shows how Microsoft's Surface devices do a lot more than the iPad Pro.
In the video, we get to see Cortana chatting with Apple's Siri in a party where she's celebrating the iPad Pro's new keyboard. Cortana firstly asks Siri if the iPad has a powerful CPU. (Well, it doesn't Obviously!)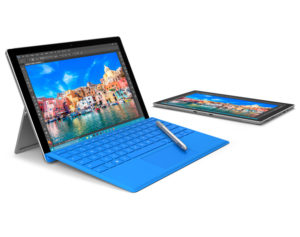 The commercial pokes fun at the fact how the iPad Pro now has a keyboard while the Surface Pro 4 is significantly more powerful with an i7 CPU. Considering that the larger iPad Pro and the Surface Pro 4 run in about the same price points when each are given the same storage capacity, the commercial makes a lot of sense for Microsoft.
Well this wasn't the first time the companies took a dig at each other, in case you've missed out, here's what Apple had in it's mind!
Also read-