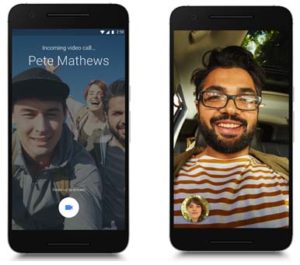 16 August 2016, USA :
Google today announced the launch of its video calling app Google Duo, a video calling app available for Android and iOS. It takes the complexity out of video calling, so that you can be together in the moment wherever you are.
For this you don't need to open a separate account, all you need is your phone number and you'll be able to reach people in your phone's contacts list across device types and platforms. So you can sign up and start calling in just a few taps. From there, you can instantly begin a video call with a single tap. The roll out of Duo for Android and iOS starts today, and it will be live worldwide in the next few days.
"Video calling is the next best thing to being with someone in person. We have designed the interface to be simple, easy and welcoming. In places like India, it has been designed to adapt to the network connectivity conditions. We hope to make the experience of video calling more personal, inviting easy and smooth", said Amit Fulay, Group Product Manager, Google.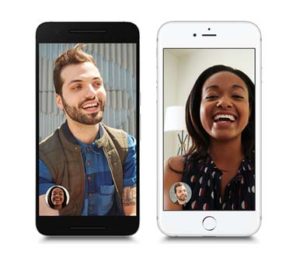 The unique feature called 'Knock Knock' in DUO is designed to be fun and inviting. It allows people to see live video of the caller before they answer, giving you a sense of what they're up to and why they want to chat. Knock Knock makes video calling more spontaneous and welcoming, helping users connect with the person even before they even pick up.
Duo has been built to be fast and reliable, so that video calls connect quickly and work well even on slower networks. Call quality adjusts to changing network conditions to keep you connected when bandwidth is limited, it will gracefully reduce the resolution to keep the call going smoothly. For video calls on the go, Duo will switch between Wi-Fi and cellular data automatically without dropping your call.
Duo has been built with an emphasis on privacy and security. The calls are end-to-end encrypted.
Image courtesy- Newsvoir
Also read- 
OYO RAISES $90MILLION FROM SOFTBANK GROUP
TWITTER INTRODUCES STICKERS, PEPSI TO BE LAUNCH PARTNER