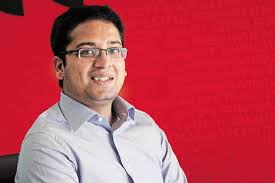 18 March 2016, Bangalore : The etailer clarified refuting media reports that CEO Binny Bansal's email account wasn't hacked but spoofed.
Earlier it was reported that CEO of Flipkart, Binny Bansal's official email account was hacked and two mails were sent from it in his name to Flipkart's CFO Sanjay Baweja on March 1 at 11:33 a.m., directing him to transfer $80,000.
"We would like to clarify it is not a case of hacking. Flipkart's corporate email system leverages the highest standards of security including but not limited to two factor authentication," it said in a statement.
A spoofed email does not originate from the real source but from a different source falsifying the name and address with an ulterior motive.
The company said it filed a police report complaining on email spoofing its CEO suffered.
"We have filed a case of email spoofing which involves use of a forged email header to make it look like a legitimate email. This case of email spoofing was immediately detected and and a report was filed with police," the statement added.
(Source : ET)
(Image : Livemint)