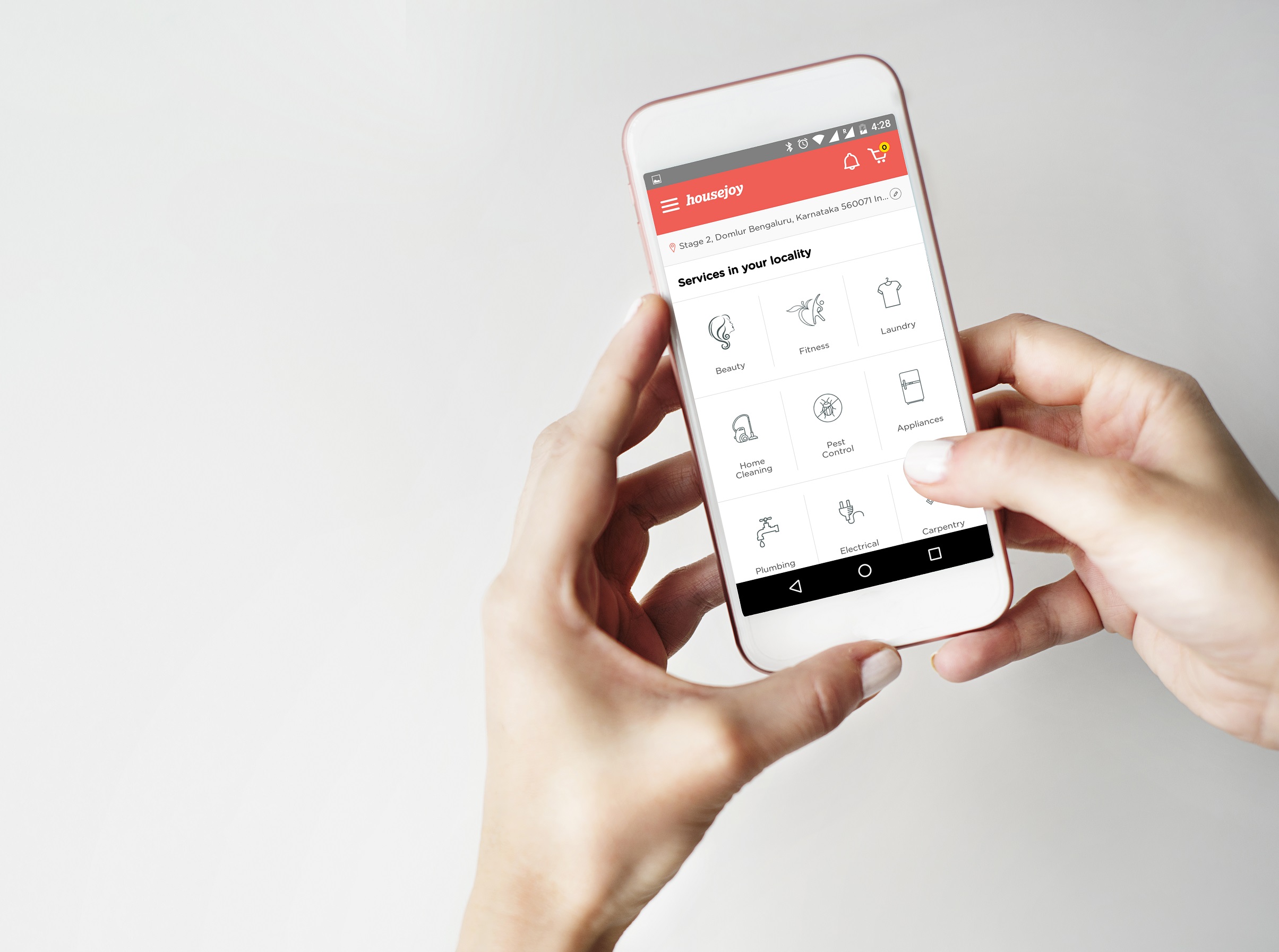 18 August 2016, India :
Housejoy, the leading at-home services provider in India, launched the first of its kind Geo-Targeted technology in all 8 cities it operates in that enables a smooth fully-automated interface for customers and the service providers.
Features such as Geo Targeting, and a clear user interface will support the customer experience along with a brand new look and App. The Housejoy website and the app now support a refreshingly new look with captivating content , transparency in pricing and clear information on services offered from the start to its completion and various customizations available for all 12 categories on Housejoy.
Housejoy's CEO, Saran Chatterjee said "We are proud to be the pioneer in introducing the Geo-targeted technology at scale in the home services segment. Since our launch in January 2015, we have successfully serviced more than 1 million customers".
Housejoy's website and App will feature technology upgrades such as introduction of a hyper-local model. Each city is sub-divided into hubs to match the location based demand-supply requirements. The on-demand model ensures less waiting time for customers and faster fulfillment and better supply utilization.
Highlighting the importance of the hyper-local market that forms a strong section of customer demand and loyalty in India, Chatterjee added, "It is important to cater to the growing demands of the new-age users who are tech savvy. Our new and improved App and website as well as the Service Provider App extend the benefits of ease in access of our service to customers and the service providers."
Launched in 2015, Housejoy is the leading provider in the home services space. They are pioneers in providing high-quality on demand residential services, supported by a team of dynamic, capable and trusted professionals.
Also read-