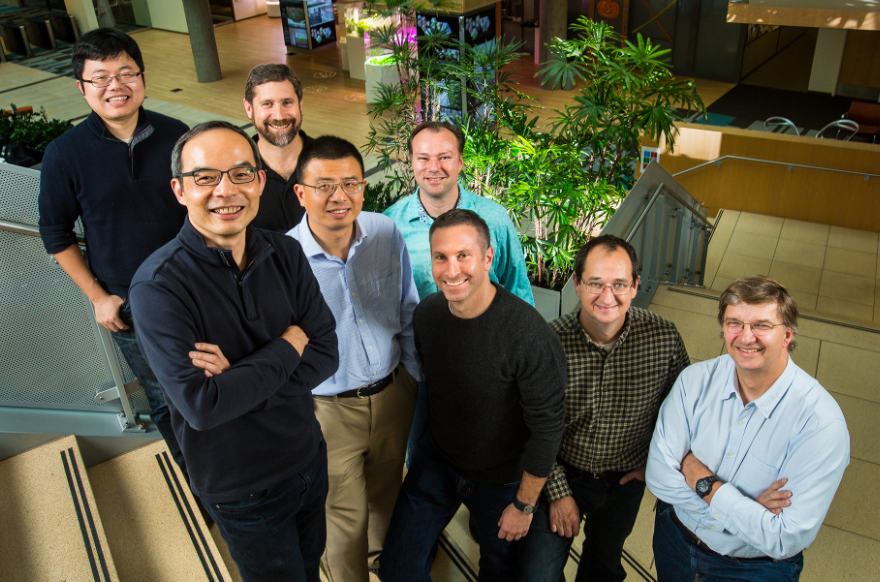 19 October 2016, USA :
Microsoft has made a major breakthrough in speech recognition, creating a technology that recognizes the words in a conversation as well as a person does.
In a paper published Monday, a team of researchers and engineers in Microsoft Artificial Intelligence and Research reported a speech recognition system that makes the same or fewer errors than professional transcriptionists. The researchers reported a word error rate (WER) of 5.9 percent, down from the 6.3 percent WER the team reported just last month.
The 5.9 percent error rate is about equal to that of people who were asked to transcribe the same conversation, and it's the lowest ever recorded against the industry standard Switchboard speech recognition task.
"We've reached human parity," said Xuedong Huang, the company's chief speech scientist. "This is an historic achievement."
The milestone means that, for the first time, a computer can recognize the words in a conversation as well as a person would. In doing so, the team has beat a goal they set less than a year ago — and greatly exceeded everyone else's expectations as well.
"Even five years ago, I wouldn't have thought we could have achieved this. I just wouldn't have thought it would be possible," said Harry Shum, the executive vice president who heads the Microsoft Artificial Intelligence and Research group.
The research milestone comes after decades of research in speech recognition, beginning in the early 1970s with DARPA, the U.S. agency tasked with making technology breakthroughs in the interest of national security. Over the decades, most major technology companies and many research organizations joined in the pursuit.
The milestone will have broad implications for consumer and business products that can be significantly augmented by speech recognition. That includes consumer entertainment devices like the Xbox, accessibility tools such as instant speech-to-text transcription and personal digital assistants such as Cortana. Read the complete blog here. (Source & Image- Allison Linn, Microsoft Blog)
Also read-