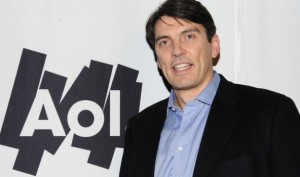 20 April 2016, USA :
Verizon Communications Inc.'s AOL has agreed to acquire virtual reality and 360-degree video company RYOT Corp., the companies announced Wednesday. Financial terms of the deal were not disclosed. AOL's latest acquisition will bring 360-degree video and virtual reality content to the Huffington Post
Founded in 2012.
Going forward, RYOT will be used to create VR and 360-degree video content for each of HuffPo's 15 editions. Already, RYOT stories are being aggregated into a single URL on the Huffington Post website.
RYOT has previously worked with the Huffington Post on a project covering the European refugee crisis. "RYOT's innovative mediums and eye for compelling content is a unique differentiator in the 360-degree space," Jared Grusd, CEO of the Huffington Post, said in an emailed statement, "and we're thrilled to welcome them to our team."
According to Mr. Grusd, Huffington Post was attracted to RYOT primarily by its editorial mission and approach.
"There are obviously a lot of VR companies across the landscape, and the idea of producing this type of content is one that's gaining traction. Our goal was not just to acquire a production studio, but to find one that shares our drive and mission," he said.
"The relationships between the RYOT team and the Huffington Post team have grown very close over the past few months. We've worked with them and it really felt like the right acquisition for us," Ms. Huffington added.
RYOT is described as an immersive media company linking content to action.