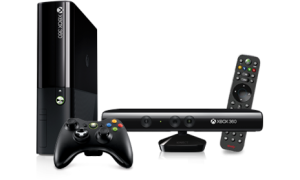 20 April 2016, USA :
Microsoft has confirmed that it is putting an end to its popular Xbox 360 game console, just months after celebrating its 10th birthday. The Xbox 360, which launched in November 2005, was the successor to the original Xbox.
Phil Spencer, head of Xbox stated, "Xbox 360 means a lot to everyone in Microsoft. And while we've had an amazing run, the realities of manufacturing a product over a decade old are starting to creep up on us."
Spencer wrote in his announcement that Xbox 360 system production has officially ceased. Remaining 360 consoles will continue to be sold in stores, and Xbox Live-related services and connectivity for current 360 users will continue to function, but if you're looking to buy a brand-spanking-new 360 system, your time is limited.
Spencer noted that Microsoft will continue to support the Xbox 360 for the foreseeable future, with full Xbox Live services for apps and online gaming; free Games With Gold titles; deals for Xbox Live Gold subscribers; and hardware support. However, Microsoft's third-party partners have begun to retire Xbox 360 services, such as ESPN, which shut down its app on the console last month.
"The Xbox 360 helped redefine an entire generation of gaming at Microsoft," said Spencer. "I am incredibly proud of all of the work and dedication that went into development of the Xbox 360 hardware, services and games portfolio over the last decade. And I'm grateful to the fans for their continued passion and support."
Xbox 360 will surely be missed!
Comments
comments