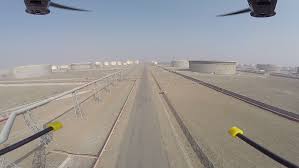 20 July 2016, India :
ClassVerse Founder Rukaiya Kanchwala has been appointed as Chief Business Officer (CBO) for Omnipresent Robotics. It is an industrial drone and machine learning solutions provider. Kanchwala's move to join Omnipresent comes after she shut Delhi-based ClassVerse earlier this year. She had launched ClassVerse last year and operated the fitness studio marketplace for nearly 10 months.
Kanchwala has about 12 years of experience in the technology industry across the US, Singapore, Japan and India. She spent eight years at Dell before coming to India to join Rocket Internet.
At Rocket Internet, Kanchwala helped establish Groupon India and expand the company's operations across India. She then moved to Jabong, where she last headed the fashion e-tailer's marketplace division. She founded ClassVerse after leaving Jabong. She has also co-founded DropGifts, an e-commerce gifting platform.
Omnipresent Robotics was founded in 2010 by Aakash Sinha and Jyoti Sinha. Aakash Sinha studied robotics at Carnegie Mellon and worked with US companies including Lockheed Martin and iRobot Corp for about 10 years before launching his own venture.
One of the company's products is Garun, a multi-functional drone developed specifically for industrial inspection. The drone can also be used for aerial crowd control and monitoring. Its clients include the Tata group, the Indian Space Research Organisation, Bharti Airtel and Jabong. (Source- nternet.in)
Comments
comments