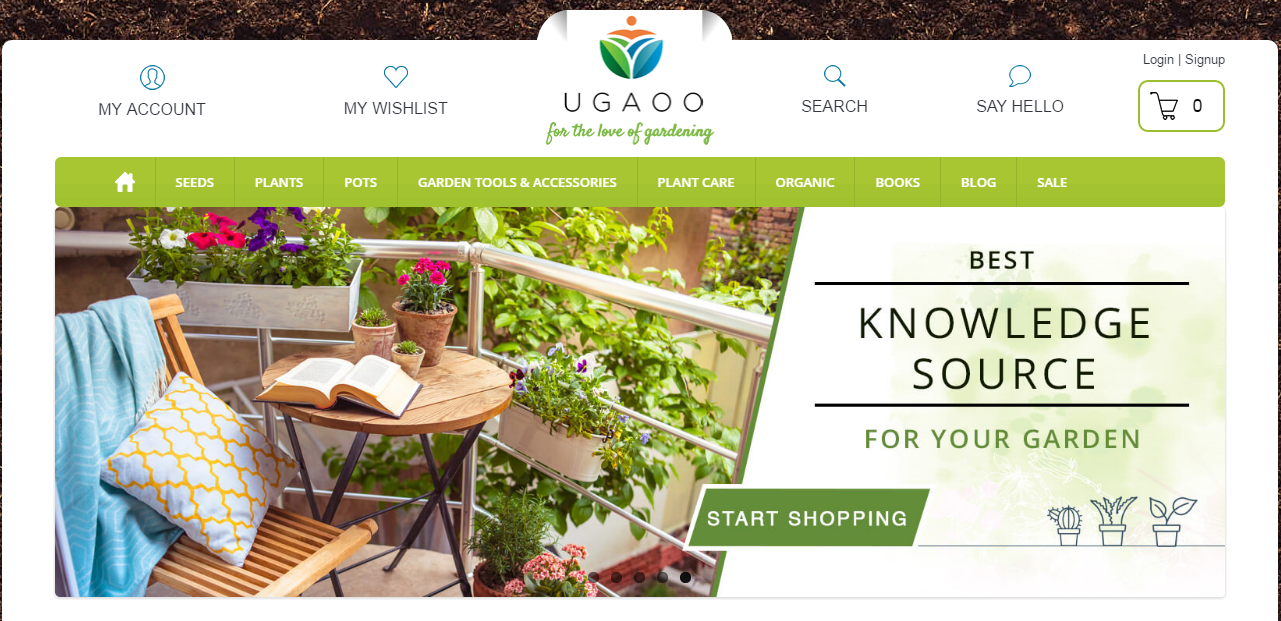 20 September 2016, India :
Ugaoo.com, an one-stop portal for farming and gardening needs, from Pune based seed company Namdeo Umaji, has invested Rs. 3 crore in its expansion and growth plans reported indiablooms today.
Launched early this year, this startup focuses on the budding gardening and landscaping market by providing the most voluminous range of organic and hybrid seeds, plants, pots, plant-care products and essential gardening tools.
Siddhant Bhalinge, Founder of Ugaoo.com said, "We noticed a surprising trend during this monsoon sowing season that many orders, organic as well as commercial hybrid seeds, were bought by the urban population and were delivered at their native places across India. These orders helped us in analyzing the expanding market potential across tier 2 markets. We foresee an enormous market opportunity there, which is untapped or at a very nascent stage and can be built in a better way."
With evolving consumer pattern, increasing response and rising demand from Tier 2 markers, Ugaoo.com looks forward at capturing the growing market potential in the upcoming markets of India.
"Since its launch, the company has seen 200% month-on-month growth in its revenue and 500% hike in its sales. It receives nearly 120-150 orders per day from across India," a company statement said.
In the past nine months, the company has added 1600 varieties of products across seeds, pots, books, pesticides and gardening tools to cater to the expanding gardening market. From 800 varieties of seeds, the portal now offers more than 2000 varieties of organic seeds as well as 500 varieties of commercial hybrid seeds.
The other chunk of the investment would be siphoned towards improving the infrastructure and adding essential gardening products. Ugaoo is also setting up a gardening professionals team which would cater to the urban population and set up edible gardens and terrace gardens for their customers in Pune and Mumbai to promote their 'Grow your own Food' campaign. Source- India Blooms News Service
Also read-
Comments
comments