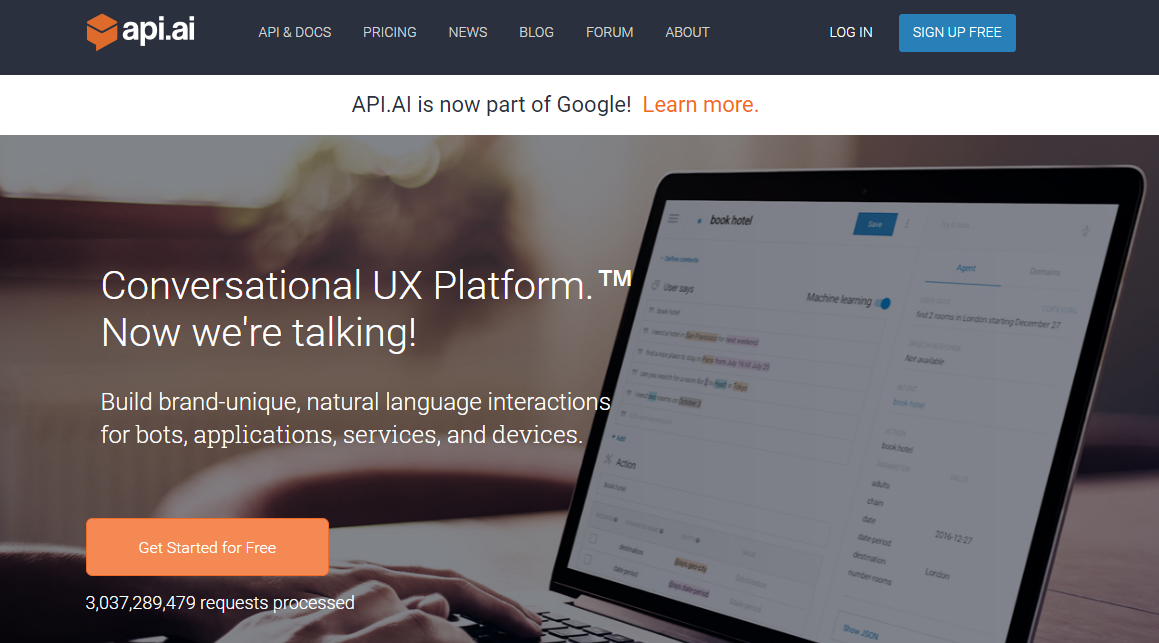 20 September 2016, USA :
Google announced that they have acquired Api.ai. Google's Api.ai is already a mature bot platform that works with 15 languages/dialects, including English, Chinese, French, German and Spanish.
Google did not disclose terms of the deal, but Crunchbase reported that the startup had raised around $8.6 million to date.
"API.AI has a proven track record for helping developers design, build and continuously improve their conversational interfaces. Over 60,000 developers are using API.AI to build conversational experiences, for environments such as Slack, Facebook Messenger and Kik, to name just a few," said Scott Huffman, VP of Engineering in a blog-post.
"API.AI offers one of the leading conversational user interface platforms and they'll help Google empower developers to continue building great natural language interfaces," he added.

"Our vision has been to make technology understand and speak human language and help developers build truly intelligent conversational interfaces for their products and services," said CEO Ilya Gelfenbeyn in an official statement.
The startup was launched in 2014, it has been constantly impressed by the fast and energetic adoption of the technology from people building conversational interfaces for chatbots, connected cars, smart home devices, mobile applications, wearables, services, robots and more.
Also read-
Comments
comments