The start of the year witnessed a massive layoff from many big tech giants companies such as Microsoft, Google and Amazon. More than 3,400 tech workers are made to resign per day globally in January, a report stated. 
Layoffs tracking site, Layoffs.fyi showed data where 219 companies have terminated more than 68,000 employees in January alone.
The laying off of employees started last year when market conditions kept worsening. In the last year alone, over 154,336 employees were laid off by 1000 companies.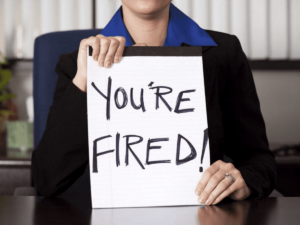 The companies have gained fears of economic recession which has led to the decreasing amount of workers in different company offices. 
Many business economists have predicted that the coming year will further observe a reduction in the paychecks of employees.
Only 12% of economists think that employment will increase at their companies after three months, "down from 22 percent this fall", a report cited in CNN said.
For the very first time since the initial stages of the Covid outbreak, more corporate executives foresee job losses at their companies.
According to Julia Coronado, president of NABE, the results indicate that "widespread concern about entering a recession this year" prevails.
Around 3,000 tech workers are currently being let off every day on average in January across the globe, including in India, as more Big Tech companies like Microsoft and Google join the present layoff season.
A little over half of corporate economists surveyed believe there is a 50 per cent or greater possibility of a downturn during the upcoming year, which indicates there will be more job cuts in 2023.
Amidst the reductions, Google has stopped its Program Electronic Review Management (PERM), a crucial stage in obtaining an employer-sponsored green card. This is terrible news for personnel, particularly those from India working in the United States.
Google has informed its overseas workers through email that it will suspend all new PERM applications, leaving them in a difficult spot.
"Recognising how this news may impact some of you and your families, I wanted to update you as quickly as possible on the difficult decision we've had to make to pause new PERM applications. This does not impact other visa applications or programmes," an email from a company executive read.
On Team Blind, an anonymous social media platform for licensed IT professionals, a Google employee sent the email.
An important first step in acquiring a green card (permanent residence) is submitting a PERM application.
Employers must verify there are no eligible US individuals available for the specific post to move forward with the procedure, which has become a more challenging post for us to maintain considering the current state of the employment market.
LinkedIn is presently flooded with job postings, support requests for friends and colleagues who have been laid off, and tips for conquering professional difficulties as many firms decrease their workforces to withstand a macroeconomic situation that is unpredictable.
Some LinkedIn groups offer support for completing exit documentation and establishing links for new jobs.