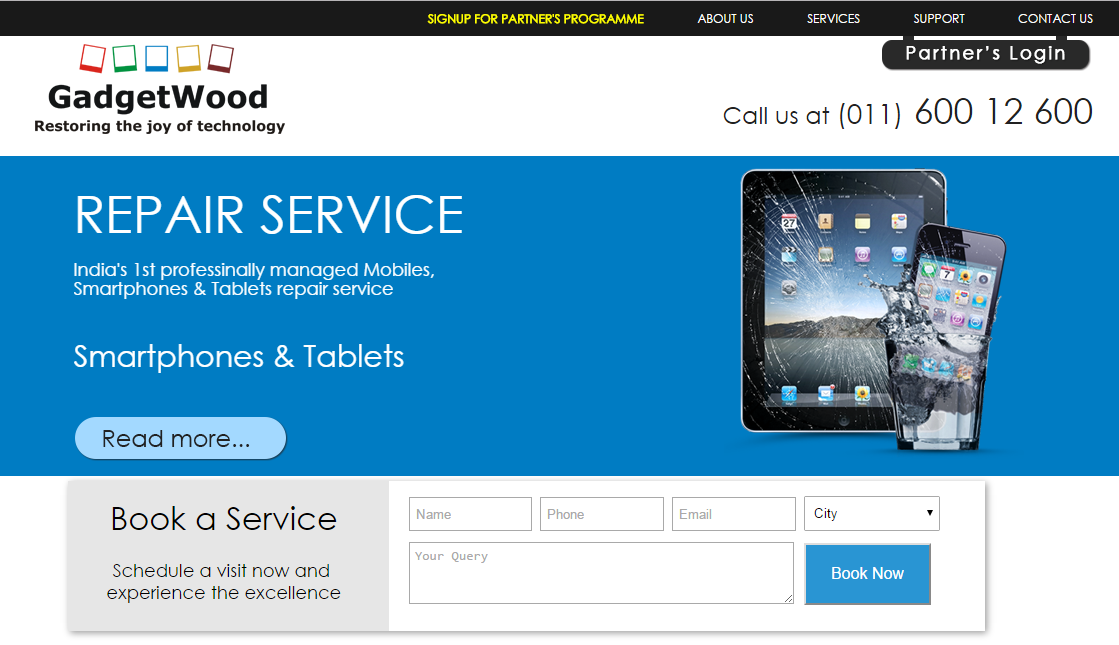 22 September 2016, India :
Gadgetwood, a brand-agnostic company into repair and support services for mobiles and tablets, has raised $6 million from India-focussed private-equity firm Carpediem Capital and its investors.
Jayant Jha, co-founder & CEO, Gadgetwood, said, "India is the second-largest mobile market globally, having sold 100 Mn phones last year, thereby creating a significant opportunity to service these devices. By providing end-to-end solutions for the entire product life cycle, we aim to become the 'Most Preferred & Trusted Service Provider' to our customers, and a leader in the organised consumer electronics repair & refurbishment industry."
Carpediem Capital founder and MD Abhishek Sharman will be joining Gadgetwood's board.
"We will utilise the funding to expand our presence to other geographies, starting with the metros of Bengaluru, Mumbai and Chennai, and moving to set up a presence across 10 cities over the next year. We are also looking to more than double our employee base to 350 from the present 120," Jha added.
Founded in 2013, by Jayant Jha, Ankit Saraf and Anmol Gupta, Gadgetwood started with an idea of offering users in India with dependable Technical Support and Quality Repair Service in consumer electronics (Smartphones & Tablets), backed by a knowledgeable & certified team of resources; serving customers online and at the doorstep.
It offers repair and support services for mobiles and tablets across all brands. The company also operates in the refurbished device sales markets. Source- Hindu Businessline
Also read-
Comments
comments