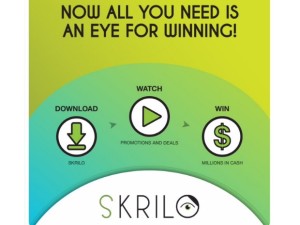 23 July 2016, India :
Skrilo, a platform for mobile marketing and rewards, has today announced that it has raised a seed round worth $1.5 million. Angel investors including Anuj Srivastava and Arvind Tiku have participated in this round.
The company will utilize the funds mainly for marketing its reward programme and building its product pipeline.
"The roster of investors includes Anuj Srivastava ex-Google, CEO and Co-founder – Livspace and Arvind Tiku Founder and Group Chairman, AT Capital Group amongst others," the company said in a statement.
Manish Sinha, founder and CEO of Skrilo, said digital advertising and mobile marketing are in a nascent stage but growing as smartphone usage jumps.
He said the existing mobile marketing solutions are intrusive and not readily acceptable by consumers. "Our platform engages consumers meaningfully in the mobile space," he said.
Sinha started Skrilo along with Gaurav Singh. An alumnus from Johns Hopkins University, Sinha has 15 years of experience as a management consultant and equity investment analyst working with McKinsey & Company, Oaktree Capital Management, Litespeed Management and Citigroup. He had also co-founded Singapore-based hedge fund Amoeba Capital.