We have all heard about and read a million times the common faces of the Indian startup industry—the Bansals, the Bahls, the Aggarwals, and the Yadavs. There is no denying that they have achieved a lot. It's not without reason that they are the so-called poster boys. But is there all to it? No. The Indian startup story is full of entrepreneurs who started out on the strength of their convictions and nothing else—with no godfathers and hardly any backup. They built from ground zero. There are many dark horses of the startup world. Despite their out-of-the-box achievements and contribution to the society, they remain unsung. The Indian startup narrative is more nuanced than the general perception, in which truly remarkable stories of perseverance and grit can be found. Let's train our eyes on the invisible ether surrounding the beautiful creature that the Indian startup industry is today.
Ten enterprises that have achieved a lot and really make a difference to people's lives
It is a proverbial rags-to-riches story: from a humble radio repair shop to being listed on the BSE and the NSE. It has indeed been a long journey for one of India's best known anti-virus software makers. Quick Heal was founded by Class 10-educated radio and calculator mechanic Kailash Katkar with his younger brother Sanjay from the former's repair shop in Pune two decades ago. Sanjay had recently obtained a master's degree in computer science and the duo got going, fighting all odds stacked against them. Last reported, the company was valued at Rs. 2,000 crore with the brothers themselves valued at around Rs. 1,500 crore.
"When we started we never thought of making it so big. We just wanted to develop a good product," said 41-year-old Sanjay Katkar in an interview.
Also Read: India Can Be A Global Player In Defence Technology If Backed By A Vibrant SME Sector !
When most IT companies vie for IIT grads, this startup hires high school students and trains them as engineers. As many as 15% of the enterprise's engineers come from Zoho University, making a real impact on the communities that the organization thrives in. Today, Zoho serves 20 million users and is a billion-dollar business with no venture capital money. And looking at the way it is going, it won't be long before Zoho gives the biggies like Google, Salesforce, and Oracle a run for their money.
Another striking aspect about Zoho: At a time when the money an enterprise rakes in during investment rounds makes headlines, Zoho is a Cloud software company that is private and intends to stay that way. They don't believe in outside investors. They say they want to maintain their commitment to their customers, uninfluenced. Rather than going for all the glitz and glamour of high-decibel advertising, the company believes in investing in R&D and claims that the strategy has helped them keep their product affordable. Today, Zoho is one of the fastest growing business software companies. Sridhar Vembu, Founder, Zoho Corp, said in an interview:
"I will never go to a VC (Venture Capitalist) …. My point is that the whole construct is questionable and not glued to reality. The philosophy of taking somebody's money and promising them what they want looks like a gamble to me. So, like a good man, I said no to the money …. It was a good decision because today I can experiment with technology and invest 50 percent of my money in R&D without having someone telling me where I should put my money."
At 30, Umesh Sachdev is the only Indian named by Time magazine on its 2016 list of "10 millennials who are changing the world" for making a phone that can help people interact and access services by communicating in their native languages. Sachdev, along with his college friend Ravi Saraogi, founded Uniphore. The Chennai-based enterprise produces software that processes more than 25 global languages and 150 dialects, and is being used by more than five million people, mostly in India.
Time said: Sachdev is building bridges and helping "hundreds of millions of people cross the divide between the digital and the real world by harnessing the power of speech."
"Phones can help increase financial inclusion or help a farmer get weather information… but you need a way for people to interact with the technology out there," Umesh said in his Time profile.
Also Read: How Technology Can Help In The Fight Against Corruption !
India's second largest phone brand and the world's tenth largest started off by selling mobile telephones in 2008, focusing on low pricing to compete with international brands. Rahul Sharma, an engineer from Nagpur, founded the company in 2000. Micromax began selling mobile phones in 2008 after being a distributor of Nokia phones for some time. Sharma has humble roots—when he was 15 years old, he once walked 14 km to attend a rock concert, because back then, he couldn't afford cabs. Who can believe that in 2014, Fortune named the same person among their 40 Under 40. As legend has it: Micromax's co-founder Rahul Sharma once saw a public call office being run by a truck battery because of frequent power cuts in its vicinity. It spurred him to launch a telephone with a month-long battery back-up. Not surprisingly, in 2014, the sales of Micromax phones exceeded those of Samsung in India. Today, it is one of the largest domestic companies making handsets in the low-cost feature phone segment in India.
"The first advice would be to believe in yourselves. When we started off, lots of people asked us how we are going to compete with Nokia and other MNCs. We believed in ourselves. The second advice would be to be sure that you're solving a complex problem and the third would be to be fearless," said Sharma.
Who do you look up if you want an urgent bathroom hose repair? Or get a bouquet delivered at your best friend's birthday party? From books to ordering food to booking a table, movie tickets, a cab, a doctor's appointment or flights—the list is endless. Today, Justdial is one of India's most recognizable and household names.
India's leading local search engine, Justdial, was founded by V S S Mani—a government worker—in 1987. Mani was motivated by the belief that information normally found on the yellow pages could prove to be much more useful if it could be provided over the phone. He was also well aware of the importance of having an easy-to-remember number for a service like this and with great difficulty got the number 88 88 88 88 allotted to him.  However, the company could not take off for almost a year because Mani could not afford a telephone connection which used to cost Rs. 15,000 at that time. The company finally started providing local search services over the phone in 1996 under the Justdial brand. The initial days were tough; Mani started off with borrowed furniture, rented computers, a 15 sq. feet garage and a capital of Rs. 50,000. In 2012, Justdial addressed over 25.43 crore search queries from millions of users across platforms.
Also Read: How Technology Can Help In The Fight Against Hunger ?
In 2009, the Indian government wanted to launch a low-cost laptop to improve the quality of education. However, the project didn't take off due to delays. A technology company, founded by Indian origin brothers, won the tender for the laptops in 2011 and launched the Aakash tablet and the rest is history. Founded by Suneet and Raja Tuli, DataWind's business model focuses on providing a cost-effective, web-access device with free Internet access to entry-level users. The Indian government provided Aakash at a subsidized price to students. At $35, the tablet cost the same as a pair of shoes. According to a study, the tablet had a positive impact on the education sector and improved Internet penetration in the country, which is vital for the country's growth. An Indian Council for Research on International Economic Relations (ICRIER) study stated that the Indian economy could grow 10.08% faster with every 10% increase in Internet and broadband connections in the country.
In November 2012, in an interview with The New York Times, DataWind's CEO explained that the company's business model was focused on pursuing price-sensitive, entry-level consumers. DataWind has partnerships with multiple firms to develop installed, free content for its devices, including educational, language-based, interactive smart books, multimedia, games, and productivity tools.
In 2012, Forbes magazine named the CEO of DataWind, Suneet Tuli, among the Impact 15 list of "classroom revolutionaries", who use innovative technologies to reinvent education for students and teachers throughout the world.
British Physical Laboratories was founded in 1963, during the Licence Raj, by TPG Nambiar in Palakkad, Kerala, as a company for manufacturing instruments for the defense forces. Nambiar had worked in the UK and USA, and when he returned to India, he desired to create a company that manufactured high-quality electronic products, and wanted to make BPL a household name. By the late 1980s, BPL had metamorphosed from an entrepreneurial venture into India's biggest consumer electronics and telecommunications company. During the late 1990s, the company was a leading electronics manufacturer, with annual revenue peaking at Rs. 4,300 crore.
Also Read: Technology Can Bust Your Stress Levels In 5 Really Simple Ways !
Varun Khaitan, co-founder, UrbanClap (an app-based service marketplace that connects customers to service professionals), always wanted to be an entrepreneur. The startup was born out of Varun's own experiences with local service providers—be it getting a music teacher or the right caterers. "I faced this problem during my sister's marriage," said Varun.
"We first met up with professionals across different service categories. We found that they too were facing the same issues and had problems finding consumers and if they found them, there were trust issues. That is when we were convinced we had a good business idea and decided to go for it. We called it UrbanClap as we promise to provide professional service providers in the city every time you clap for their services," added Varun.
The venture has had three rounds of funding totaling $37 million till 2016. Ratan Tata and Snapdeal founders—Kunal Bahl and Rohit Bansal—are among its promoters.
This leading Cloud-based business software provider in the South-East Asia works for SMEs, helping them run their business. Deskera has built an empire around this sector. It all started when Shashank Dixit, the CEO, used to write source codes for enterprises during his IIT days. He found that despite all the talk about automation and technology SMEs still lag behind in this aspect, resulting in non-optimum productivity and business. SMEs are therefore always at a disadvantage compared to big corporates, which are well endowed in resources. Spurred by a desire to serve the sector, which is usually cashless and has few infrastructural supports, Shashank started the company with a few of his friends from IIT Kanpur. Today, Deskera provides SMEs the technology to run their business at an affordable price. The company brings people and enterprises together through business applications, such as ERP and CRM. Applications that even a small Pune-based enterprise can use to run its business through its branch in Amravati, or for that matter any geographical location.
"SMEs form the background of the Indian economy. They account for 45% of India's total manufacturing output and 40% of all exports. Despite such a crucial role, the sector is still largely unorganized, unregulated and uncared for. SMEs usually struggle with a host of issues, whether it is infrastructure or finances or plain red tape and corruption. We want to empower small and medium enterprises as that is the only way to bring inclusivity to India's growth," said Shashank. The company today serves more than 80,000 users globally.
Also Read: Is Your Business Software Ready For GST ?
We have all gone through frequent power cuts during Board exam preparations? Patna-based enterprise Astric Computers attempts to solve just this very problem. It helps thousands of students across the state of Bihar to continue their IT education, in spite of power cuts—a major constraint in the state—by using renewable energy resources and utilizing shared computing. The enterprise has assisted the Government of Bihar in implementing the technology in approximately 2,000 schools.
"We are basically trying to bridge the gap between technology and governance. We have succeeded to a great extent but a lot more needs to be done. We are also focusing on innovations involving solar energy, which is plentiful in the state. This will help us reduce our carbon footprint," said Prabhat Kumar Sinha, founder, Astric Computers.
The innovative idea has been able to help achieve more than 50% energy savings and Zero Carbon Footprint through its computer labs.
"We are particularly targeting rural areas as they don't have access to new technologies. Besides, we are also focusing on computer-learning settings which are energy intensive. Through our technologies, we have been able to reduce energy consumption by as much as 50%," he added.
There are innumerable such stories of grit and determination, all of which have contributed to the grand narrative of the Indian startup in their own way. It's time to start giving them their due.
(Disclaimer: This is a guest post submitted on Techstory by the mentioned authors. All the contents and images in the article have been provided to Techstory by the authors of the article. Techstory is not responsible or liable for any content in this article.)
About The Author: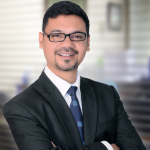 With more than 10 years of experience in the field of journalism, Muqbil Ahmar is a Senior Editor at Deskera, the leading business software company in the Asia-Pacific region. Armed with an M.Phil in Science Policy Studies, he looks at technology from the prism of society.
He believes technology has to add meaning to the lives of people for whom it was created in the first place. He wants to bring about better understanding between the two worlds so that they do not act against each other but in mutually beneficial ways so that the world becomes a better place to live in and to leave for future generations.