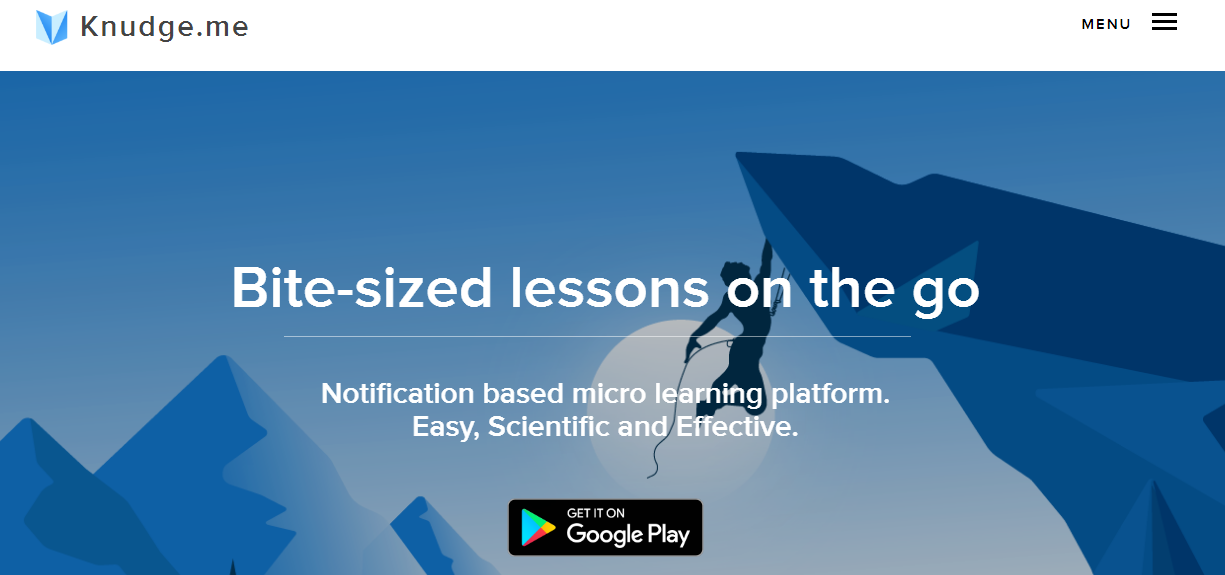 25 November 2016, India :
Knudge.me, a micro-learning mobile platform has been selected for Facebook's FbStart program.
Under the bootstrap track program, the startup will receive services and credits worth $40,000. As part of the esteemed program, the startup would be entitled to various benefits from Facebook and its partners including Adobe, AWS, Dropbox etc. Besides receiving a free package of tools and services from Facebook and over 30 third-party partners, the service would also include mentorship from Facebook's product managers and engineers.
Knudge.me is a science-based app that aims to make learning easy, interesting and effective. The fast-paced life we live nowadays gives us very little time to learn new things. In addition to the time crunch, a modern learner also has a short-lived attention span and gets distracted and overwhelmed easily.
An interesting addition to the likes of Memrise, Tinycards by Duolingo and other micro learning apps, Knudge.me aims to address the problem of a modern, distracted learner through its unique notification based micro-learning platform. The power of on-the-go spaced lessons combined with adaptive repetitions, interesting infographics and gamification helps one advance towards their education goal, even when one is waiting for a bus or sitting in a cafe. The app chosen for its impressive development so far and its potential for continued growth.
"Being part of FbStart program will help us boost our current growth trajectory by use free tools and premium services. And being mentored by Facebook's folks would help us shape the product in the right direction. We are excited with the opportunities to connect directly with the Facebook team and access to an exclusive community of global startups." said the co-founders.
Knudge.me has been founded by Zunaid Ahmed, Udit Jain and Pushp Raj Saurabh. While Zunaid Ahmed and Udit Jain are IIIT-Allahabad alumni, Pushp Raj Saurabh is an alumnus of Thapar University.
Also read-