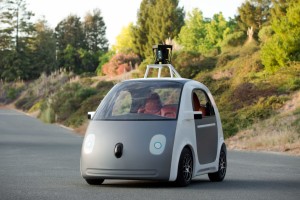 26 April 2016, USA :
Ford Motor Co., Volvo Cars, Google and two ride-hailing companies today said they are forming a coalition to urge federal action on self-driving cars.
The Self-Driving Coalition for Safer Streets, which also includes Uber Technologies Inc. and Lyft, is "to work with lawmakers, regulators, and the public to realize the safety and societal benefits of self-driving vehicles."
The coalition said David Strickland, the former top official of the U.S. National Highway Traffic Safety Administration, the top U.S. auto safety agency that is writing new guidance on self-driving cars, will be the coalition's counsel and spokesman.
"The best path for this innovation is to have one clear set of federal standards and the coalition will work with policymakers to find the right solutions that will facilitate the deployment of self-driving vehicles," Strickland said in the statement.
On Wednesday, NHTSA is holding the second of two public forums on its self-driving car guidelines that will feature comments from tech companies and automakers at Stanford University.
California has proposed barring self-driving cars that do not have steering wheels, pedals and a licensed driver ready to take over in an emergency, which Google has opposed. Under current regulations, fully autonomous vehicles without human controls are not legal.
NHTSA Administrator Mark Rosekind has said policymakers should avoid a "patchwork" of state regulations on self-driving cars but has not taken a position on California's proposal.
The five companies, which all are working on self-driving cars, say one of the group's first tasks is to "work with civic organizations, municipalities and businesses to bring the vision of self-driving vehicles to America's roads and highways."
Image : techcrunch.com