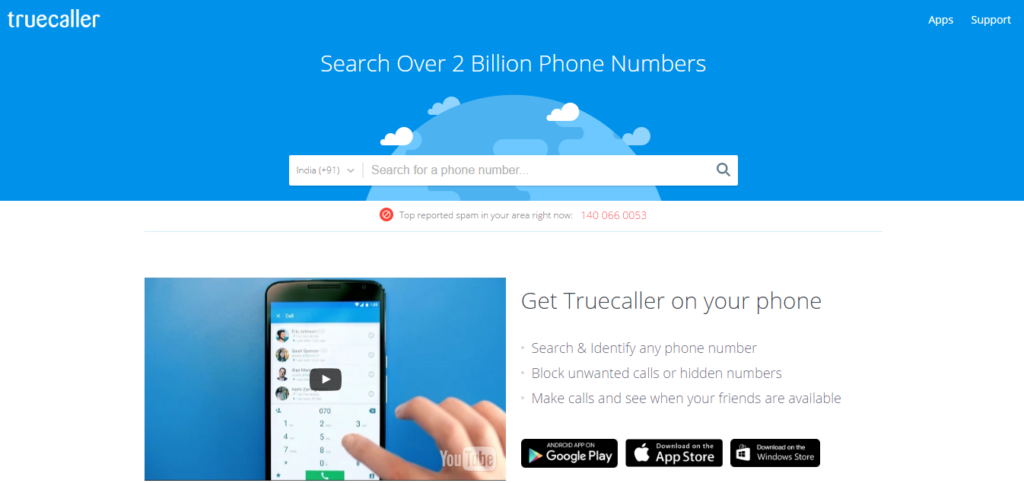 NEW DELHI: Truecaller, today announced that its users are making more than half a billion calls per month through the Truecaller App.
This milestone was only four months since the company set off on a mission to completely change one of the most important features of one's mobile phone, the dialer.
The Company also announced their Global Partnership with Huawei mobile phones in which the app will be preloaded, in its flagship devices starting with Honor 8 and will provide users with smart dialer functions right from the day they buy this new device. Through this partnership, the Truecaller integration will be rolled out in America, Middle East & North Africa, South East Asia & India by end of September 2016.
Commenting about the development, Co-Founder & Chief Strategy Officer at Truecaller – Nami Zarringhalam said, "Today marks a great milestone for the company, as our users are making more than half a billion calls per month through the Truecaller app – this is a great testament that shows that we helping to solve daily communication problems."
"As an organization we are constantly innovating to address real world challenges, and have been keen to partner with next-generation industry leaders to make communication safer, smarter, and more efficient. Our partnership with Huawei is a big milestone and is the first of its kind that has only scratched the surface of the immense potential that is yet to be discovered with Truecaller," added Zarringhalam.
"As we were planning the launch of our flagship device Honor 8, we were looking for partners who can truly redefine the user experience, Truecaller was an obvious choice to help improve the native calling functions. They provide an indispensable service for millions of users each day. We are joining hands to ensure that respective brands get the best of both worlds," said George Zhao, President of Honor.
Truecaller a mobile communication applications in the world with services in caller ID, spam detection and dialer functionalities. Headquartered in Stockholm, Sweden, Truecaller was founded in 2009 by Alan Mamedi and Nami Zarringhalam. Investors include Sequoia Capital, Atomico and Kleiner Perkins Caufield Byers. Its applications can be downloaded for free on all major mobile app platforms.