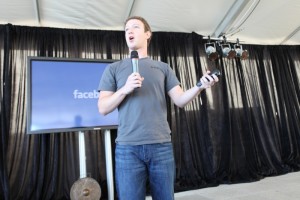 27 May 2016, USA :
So this is for those people who are not on Facebook. I mean why?
It has like, 1.6bn users already. Apparently Facebook's advertising network has started showing ads to non-users across the web.
Earlier, people who were either not Facebook users or not logged into the social network, were not able to see Facebook advertising on third party websites or mobile apps – powered by the Facebook Audience Network. But that changed yesterday.
This new move will enable Facebook's Audience Network to let the advertisers reach those people who do not even use Facebook. A combination of cookie tracking, its own buttons and plugins as well as other data, for identification of non-users on third-party websites, will be used by Facebook to execute its new step.
Furthermore, the social networking giant will also utilize patterns revealed by its enormous userbase to arrive at analyzed deductions on non-users. This will be instrumental in helping Facebook to reach out to them with more appropriate advertising.
Meanwhile, as it expanded reach and targeting, Facebook was also giving people more control over the ads they were shown on the network, either by opting-out (via AdChoices) or adjusting their ad preferences in Facebook if they were Facebook users.
Marketers buying advertising across the Facebook Audience Network will have the option to not show ads to non-Facebook users if they wish, but that ad space will be included by default, the company said.