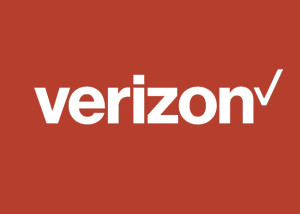 27 May 2016, USA :
Verizon Communications Inc. is working with investment bankers at Bank of America Corp as part of the bidding process to acquire Yahoo! Inc.'s internet assets.
Reuters, citing "people familiar with the matter," noted that the bankers Verizon hired previously served as advisers to Yahoo and was also listed as its lead adviser as part of the process of divesting the company's stake in Alibaba Group Holding Ltd.
The stock closed at $36.76 during the last session. It is down 18.12% since October 21, 2015 and is uptrending. It has outperformed by 14.60% the S&P500.
Yahoo! Inc., together with its subsidiaries, provides search and display advertising services on Yahoo properties and affiliate sites worldwide. The company offers Yahoo Search that serves as a guide for users to discover information on the Internet; Yahoo Mail, which connects users to the people and content; and Yahoo Messenger, an instant messaging service, which enables users to connect, communicate, and share experiences in real-time.
Second, as Reuters pointed out, Bank of America can also provide financing options for the deal not available through Verizon's other bank partners.
The news follows a report earlier this week that Verizon is up against fellow telecom giant AT&T in its bid to acquire Yahoo's core Internet business.
Verizon is reportedly the top pick among analysts to take home the prize, but sources said the company did not put in one of the highest first-round bids.
Offers in the first round of bidding ranged between $4 billion to $8 billion, but the Wall Street Journal last week reported bids the second go around are expected to be substantially lower.
Sources cited by the Journal expect suitors to bid between $2 billion and $3 billion for the assets in the second round. CNBC sources, however, subsequently contested that information, calling it "completely wrong."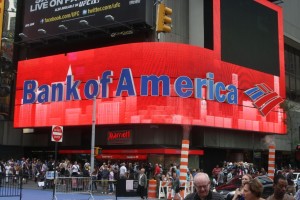 Bank of America has intimate knowledge of Yahoo . The bank was listed as its lead adviser last year on a plan to spin off its 15% stake in China's e-commerce company Alibaba Group Holding Ltd , whose value is equivalent to 84% of Yahoo's $35 billion market capitalization.
While valuation estimates for Yahoo's core assets vary, sources have suggested that first-round bids for the assets ranged from $4 billion to $8 billion.
Beyond AOL, Verizon has taken other steps to advance its advertising-backed internet business, including taking over Microsoft Corp's advertising technology unit and buying a company called Millennial Media.
Read More : Verizon Communications Advances To The Second Stage Of Bidding For Yahoo's Core Asset