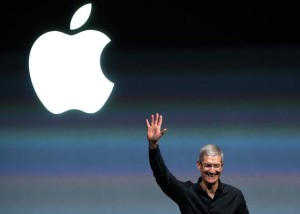 27 July 2016, USA :
Apple CEO Tim Cook has said the tech giant is "looking forward" to setting up retail stores in India to tap into the booming smartphone market in India.
iPhone sales in India were up 51 per cent during the nine months ended June 30, the company's CEO Tim Cook said during an earnings call with analysts and investors. This growth has prompted Apple to think about setting up retail stores in the country.
He added that the company has announced setting up of a design and development accelerator to support Indian developers creating innovative applications for iOS and opened a new office in Hyderabad to accelerate maps development.
"We're looking forward to opening retail stores in India down the road, and we see huge potential for that vibrant country," he said without disclosing further details.
Mr. Cook, who visited India in May, had discussed issues including manufacturing and setting up retail stores in the country with Prime Minister Narendra Modi.
The company is, however, pushing ahead with its plans to open retail stores in the country. It recently won the support of the government, which decided to relax sourcing norms for single-brand retail. Apart from this, Apple is looking to woo the country's large developer base to build better apps for its devices.
Also Read-