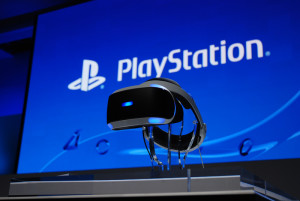 30 March 2016, USA :
Exciting news for all the gamers out there as wait for PlayStation VR, is nearly over, as the headset finally arrives by October 31, 2016. Customers eager to shell out their hard earned cash for the device can do so now by pre-ordering it from Walmart, GameStop, BBEST BUYest Buy, Target, and Amazon. The "Core Bundle" will set you back $400 whereas the "Launch Bundle" will cost extra at a meatier $500.
Sony opened up pre-orders for the PlayStation VR Core Bundle headset at 10am EST today, March 29. Pre-orders for the pricier PlayStation VR Launch Bundle kicked off on March 22 at 10am EST. As that bundle quickly sold out, Sony expects the same with the Core unit as well. For the latter offering, PlayStation 4 gamers will also need to purchase the PlayStation Camera for $60 and the PlayStation Move motion controller for around $30.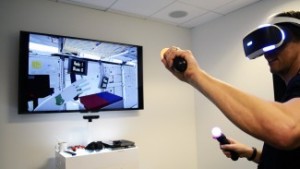 The core package will include the PlayStation VR headset, the processor unit, a connection cable, an HDMI cable, a USB cable, stereo headphones, an AC power cord, an AC adapter, and a demo disc. The PlayStation Move motion sensor and the PlayStation Camera are sold separately,which adds motion capture capabilities for a more immersive experience. You'll need the DualShock 4 controller at the very least to move around in the virtual realm.
Image : roadtovr.com